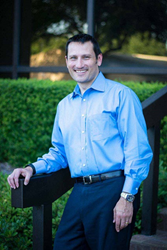 DALLAS, TX (PRWEB) August 03, 2016
Flywheel, formerly SCIenergy, a leading provider of cloud-based building management solutions to optimize people, energy and maintenance processes in buildings, announced today that Michael Flores is the company's new Vice President of Sales for North America. Flores joins Flywheel after former sales leader, Brian Ratcliff, was promoted to Senior Vice President of Enterprise Services where he now manages all of sales, services delivery and partner relationships.
As the organization continues to enhance how building operators can better gather, analyze and manage building data for efficiency opportunities, Flores will drive the growth and results for both new and existing accounts. With more than 25 years of experience designing, building, funding, operating and maintaining efficient, safe and intelligent commercial buildings, Flores has helped to deliver over $150 million in efficiency programs that are justified by savings and the generation of new sources of income.
Prior to his transition, Flores was the Vice President, South-West Regions of McKinstry, where under his leadership, McKinstry opened several offices within the Texas and California markets. He has lead several start-up operations, was appointed to the Texas Energy Planning Council (TEPC) by former Governor, Rick Perry and currently serves as the Energy Efficiency Industry Expert for the Texas Emission Reduction Plan Advisory Board by former Lt. Governor Bill Ratcliff.
Chief Executive Officer Steve Gossett, Jr., said, "For more than 25 years Michael has been at the forefront of driving change in how complex organizations deal with the issues of energy, sustainability, and operations in buildings. We seek to fundamentally transform how buildings are managed, and I'm confident that Michael has the ability, passion and commitment to deliver that message to the market."
About Flywheel Building Intelligence, Inc.
With more than 30 years in the efficiency market, Flywheel helps every employee, from the boardroom to the boiler room, Run a Better Building. Currently supporting more than 150 million square feet, the Flywheel team is committed to connecting customers to the data and insights they need to reduce operating costs, improve energy efficiency and optimize maintenance strategies. Flywheel is backed by leading investors and led by a management team with tenure in the energy, sustainability, big data and analytics industries. With customers in the hospitality, commercial real estate, healthcare and education industries, they strive to make high performance building operations accessible to everyone.
##