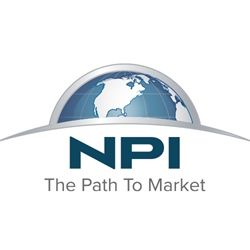 There are so many brands with exceptional products that have a potential for doing well in the Marketplace and I have the ability to get them there
Boca Raton, Fla (PRWEB) August 01, 2016
In a continuing effort to search for brands with a unique presence in the global marketplace, Mike Myrthil, Alex Press and Stuart Kalmanowitz of Nutritional Products International (NPI) have been appointed to attend FIME Exhibition & Congress Trade Show in Miami, Florida.
Nutritional Products International provides an all-in-one solution for companies to be successful in the US Marketplace. Through their proprietary Evolution of Distribution strategy, companies have a turnkey solution that enables them to enter the U.S. and expand their business elsewhere created by NPI CEO Mitch Gould. It's a systematic approach focused on every service component a company needs to be successful in America, including importation, distribution, and promotion. Many of the world's top professional celebrities and athletes having chosen to work with NPI including Chuck Liddell, Ronnie Coleman, Steven Seagal, Wayne Gretzky, Hulk Hogan and Roberto Clemente Jr. among others.
"There are so many brands with exceptional products that have a potential for doing well in the Marketplace at this particular show and I have the ability to get them there," said Mike Myrthil. "I have the expectation that several companies are interested in increasing sales and discussing opportunities with NPI."
Now in its 26th year, FIME is the most-attended medical trade exhibition in the Western Hemisphere, serving the entirety of the North, Central and South American regions. Hosting over 38 countries worldwide at the exhibition, FIME's primary focus is across four medical industry sectors: technology, products and supplies, services and equipment.
The event brings together more than 1,500 of the most innovative global suppliers and 20,000 visitors and decision-makers. While FIME's primary focus will remain across four specific industry sectors - medical technology, medical products & supplies, medical services, and medical equipment – the new format and structure of the trade show means that attendees will be offered enhanced opportunities discover the latest medical technologies and cutting-edge devices from across the globe. With 38 participating countries, the international scope of the event is apparent with visitors able to source products and medical services from across all continents.
"Here at NPI we are always searching for the most unique products on the globe. The attendees and quality of products at the show has increased every year, making it an ideal event for our team to procure extraordinary products to bring to the US Market," said NPI CEO Mitch Gould.
About Nutritional Products International (NPI):
Headquartered in Boca Raton, FL, Nutritional Products International (NPI) is a privately held company staffed with a complimentary team of marketing professionals that specializes in retail distribution of Medical Devices, Nutraceuticals, Dietary Supplements, Functional Beverages, and Skin Care Products. NPI offers a unique proven approach for product manufacturers world wide seeking to launch or expand distribution of their products in the U.S. retail market. For more information, please visit http://www.nutricompany.com.