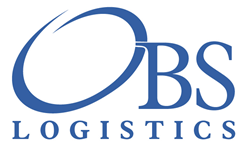 OBS Logistics has an extensive range of mobile, on premise or hosted solutions
London (PRWEB UK) 3 August 2016
The new website gives a clear overview for the logistics and supply chain sectors of the many services and products available from OBS Logistics including the market leading CALIDUS Total Logistics solution.
As one of the largest and most successful UK based Supply Chain software companies, OBS Logistics has an extensive range of mobile, on premise or hosted solutions, so are able to tailor the optimal solution to deliver benefit and meet customer requirements.
For more information visit us at, http://www.obs-logistics.com
End 1/08/2016
For more Information contact:
Stephen Haycock, Director of Marketing, OBS Logistics
Stephen.haycock(at)anisagroup(dot)com
Tel: +44 (0)207 881 2500
About OBS Logistics
OBS Logistics provides Warehouse Management Software and Transport Management Software to help manage complex logistics and supply chain operations. Our CALIDUS Total Logistics Software solutions and mobile solutions are used by leading 3PL providers and owner operators to deploy lean enterprise concepts. Over 11 million Transport orders are processed through OBS Logistics managed services annually, helping our customers to control costs, increase visibility and measure performance. OBS Logistics customers include British Gas, Carpetright, DHL, Hanson, NHS Blood & Transplant, Potter Group, Wickes and Wincanton. OBS Logistics is part of the Anisa Group of companies.