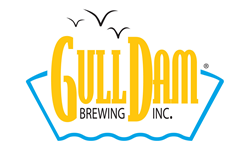 Nisswa, MN (PRWEB) August 01, 2016
The idyllic Brainerd Lakes region of Minnesota is the setting for members of law enforcement and their families to put behind the stresses of the profession and enjoy an afternoon of complimentary food, drink, live music, games and camaraderie, organizers announced today.
On Saturday Aug. 13, the owners of Gull Dam Brewing in Nisswa are opening their hearts -- and their beer garden and spacious event room -- and will host Law Enforcement Officers Appreciation Day as their way to say thank you to the men and women who put their lives on the line so Minnesotans can be safe and flourish in their communities.
Oddly enough, the idea grew out of an encounter that Gull Dam Brewing co-owner Barb Anderson had a couple weeks or so ago with a police officer that she would just assume have not happened.
"I got into a little fender-bender," Anderson said, recalling that thoughts of the violent difficulties so many officers are having around the country of late, "as he was giving me my driver's license and insurance card back, I just looked at him and said, 'You know, I've got to tell you, thanks for your service.' I'm sure it kind of floored him."
From that innocent and sincere comment, Anderson said, she and the officer talked a while "about the toll and stress officers and their families go through on a daily basis. One of my staff is married to a police officer; another's daughter is a police officer, so it is personal. "
As an added gesture of appreciation, the Gull Dam Brewing festivities will also act as a fund-raiser for the Minnesota 100 Club, a nonprofit that has been offering financial assistance to the families of law enforcement members killed or severely injured while on duty.
Donations will be collected during the brew house gathering, and "100 percent of the contributions go to the Minnesota 100 Club," said Mark Anderson, a Gull Dam co-owner and Barb's husband. "Nothing that is donated is covering the food or beverage costs."
Law Enforcement Officers Appreciation Day
When: Saturday, Aug. 13. Noon-3 p.m.
Where: Gull Dam Brewing, 23836 Smiley Rd., Nisswa, MN 56468
What: Food, beverages, games, fellowship for members of law enforcement and their families.
Why: Say thank to law enforcement members and their families, and to raise money for the Minnesota 100 Club, whose mission is to "Protect the Protectors."
Minnesota Law Enforcement Invitees include: MN Chiefs of Police Association, MN Sheriff's Association, MN Police Department Federation, Fraternal Order of Police, MN State Patrol, MN Police & Peace Officers Association, Backing The Blue Line, and MN 100 Club.
Editors/Reporters: To coordinate and help schedule media interviews with any of these fund raisers stakeholders – contact media liaison Robb Leer 612.701.0608 or robbl(at)leercommunication(dot)com
More info: All interested law enforcement precincts, counties and regional offices are asked to email the brew house with the name of their agency and a head count of attendees: info(at)gulldambrewing(dot)com .
About Gull Dam Brewing:
Gull Dam Brewing is a locally owned and operated microbrewery and taproom in Nisswa, the
heart of Minnesota's Lake Country. With the capacity to produce more than 2,000 barrels -- of beer per year, Gull Dam relies on locally sourced ingredients, allowing the Gull Dam Team to deliver on its brand promise of "Great Times – Exceptional Craft Beer." To learn more, follow us on Facebook Gull Dam Brewing or visit http://www.gulldambrewing.com.
###