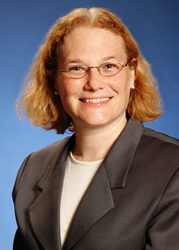 We congratulate Elisa and thank her for her passion for disrupting the clinical trial process, driving change and ultimately helping sponsors, sites and CROs do more trials together.
KING OF PRUSSIA, PA (PRWEB) August 02, 2016
DrugDev executive Elisa Cascade has been named to the prestigious PharmaVOICE 100 list of the most inspiring people in the life sciences industries for her contributions to enabling pharma to use data and collaborate to improve clinical trial efficiencies.
A driving force behind the revolutionary DrugDev Golden Number, Elisa is passionate about helping sponsors and CROs create a single source of the truth for global investigators and sites in order to improve relationships and transform clinical trial operations. Leading pharmaceutical companies, CROs and industry collaborations rely on the universal identifier to help them make better site selection decisions and to improve holistic investigator relationships by tracking activity across many eClinical systems.
Elisa was chosen as a top Technologist for this year's prestigious group. Read her full profile here: bit.ly/ElisaCascadePharmaVOICE100
Taren Grom, Co-Founder and Editor-in-Chief of PharmaVOICE, explained, "We're delighted to welcome Elisa Cascade to this year's PharmaVOICE 100. When you talk with Elisa you immediately understand her commitment to helping customers use their data better to make more informed decisions."
Elisa is recognized in the international pharma community for her passion to create new ways for pharma sponsors and CROs to work together to increase clinical trial efficiency and decrease investigator burden.
DrugDev President and CEO Ibraheem "Ibs" Mahmood – a PharmaVOICE 100 alumnus – said, "The only surprising thing about Elisa being honored on this year's list is that it's her debut appearance. As a testament to her industry knowledge and business acumen, she spent nearly two decades at Quintiles, inevitably rising to Vice President of the Digital Patient Unit before joining DrugDev in 2013. Elisa isn't just a master of data; she is also at the vanguard of helping customers find the beauty and significance of information to make smart decisions. I'm certain Elisa will continue to inspire change throughout clinical research with her leadership. And I'm equally as confident that we are barely scratching the surface of the power of the Golden Number she has created for our industry."
Elisa has over 20 years of experience in pharmaceutical clinical research, market research, brand strategy, sales force deployment, health economics and pricing. At DrugDev Elisa is responsible for the part of the unified, cloud-based DrugDev platform that matches clinical personnel and facilities to a universal identifier called the DrugDev Golden Number. The DrugDev Golden Number and broader suite of data searching/hosting and mastering functions in the DrugDev platform power both individual customers and collaborations like the TransCelerate Investigator Registry, the TransCelerate Shared Investigator Platform, and the Investigator Databank. Elisa has an MBA from The Wharton School and a B.S. with High Honors and High Distinction from the University of Michigan.
Elisa Cascade said, "I'm very grateful to PharmaVOICE for including me in this group of truly inspiring people. I share the honor with my colleagues at DrugDev and of course with our customers, who helped shape the vision of what we're trying to achieve and have spent many months and years collaborating to make the Golden Number a reality. It's an absolute honor to be named among the other leaders on this list, and an inspiration to see the industry coming together more and more each day to improve the way we work with sites and run our clinical trials."
About DrugDev
DrugDev's unified clinical suite enables sponsors, CROs and sites to do more trials through industry-wide collaboration, standardization and a beautiful technology experience. Featuring solutions for global site payments, site identification and activation, workflow optimization, learning management, and site and patient engagement, DrugDev helps companies transform the quality and efficiency of clinical trials from startup through closeout. The company also powers the revolutionary TransCelerate Investigator Registry and Investigator Databank collaborations with the universal identifier known as the DrugDev Golden Number. Learn why 9 of the top 10 sponsors and 4 of the top 5 CROs trust DrugDev technology at drugdev.com.