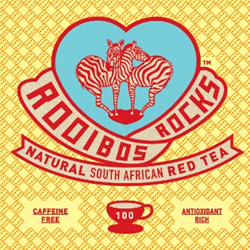 It was extremely important to be involved in the ECRM trade show, and we're very excited about the possible opportunities we have in store from it
BOCA RATON, FLA (PRWEB) August 03, 2016
Trading Queen, Inc., a family owned and operated business based in Cape Town, South Africa, announced the company was successful in forging some important new connections for the tea brand when it attended the 2016 ECRM Diet, Vitamin & Sports Nutrition conference in Tampa, Florida.
This specific ECRM event gives companies in the nutritional, sports and health fields a chance to gather together and meet with some of the most influential retail buyers in their respective industries. Sales executives report outstanding performance at the event, and are very positive about their future coming out of it.
"This event gave our brand the opportunity to meet with some of the industry's heavy hitters in Walgreens, Vitamin Shoppe, Vitamin World, CVS, Cardinal Health, Jet.com and AmeriMark," said Madeleine Stokes of Trading Queen.
The tea presents an earthy red color; is naturally sweet and has a unique aromatic flavor. Due to its low tannin count, Rooibos avoids the bitter aftertaste found in black and green teas.
Rooibos Rocks Tea is gaining popularity in the United States as consumers become aware of its many health benefits. The tea contains a complex mix of many healthy and powerful plant flavonoids, including Quercetin, Aspalathin – an antioxidant found only in Rooibos, and the rare glucoside Nothofagin. Rooibos is completely pure and natural and contains no additives, preservatives or colorants.
Rooibos tea can help relieve gastrointestinal, respiratory and cardiovascular disorders. The calming effects of its flavonoids on the digestive system help to treat infant colic, stomach cramps and diarrhea, while acting as a bronchodilator to relieve respiratory conditions and reduce blood pressure. It contains no oxalic acid making it an ideal and safe beverage for those with or whom have suffered from kidney stones.
"It was extremely important to be involved in the ECRM trade show, and we're very excited about the possible opportunities we have in store from it," said Madeleine Stokes. "We can't wait to further our product availability in the US Market."
Trading Queen's rooibos is certified USDA organic and grown sustainably in the pristine Cederberg region of the Western Cape in South Africa. For more information about Rooibos Rocks, visit the website at http://www.rooibosrocks.com.