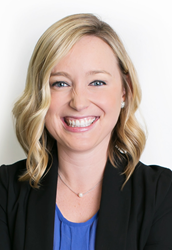 "Dr. Carmichael brings so much expertise to her new role and has a true passion for educational equity for all kids, " says Randy Barth, CEO of THINK Together
Santa Ana, CA (PRWEB) August 02, 2016
THINK Together, one of the largest educational nonprofits in California, announced that Dr. Tracy Carmichael has been named their new Chief Engagement Officer. Dr. Carmichael will engage corporations, foundations, individuals and their communities in the organization's work to realize educational excellence and equity for all kids.
"Everyone at THINK Together is here for the mission of our work, and in turn, they are passionate about the impact we have on the students we serve every day. So, as a naturally data-driven individual, it excites me to be surrounded by people who care about results," says Dr. Carmichael.
Dr. Carmichael began her journey with THINK Together in 2008, as Manager of Program Evaluation. During her time as a UCI Doctoral Fellow, Dr. Carmichael spent four years researching the impact of academic alignment of THINK Together's after school programs. Her doctoral research has been recognized nationally as a model of collaboration for extended learning providers. After completing her doctorate in 2013, Dr. Carmichael served as Director of Action Research; overseeing data collection, regular data reflection sessions, and promoted practical application of data-driven decisions in the field.
"Dr. Carmichael brings so much expertise to her new role and has a true passion for educational equity for all kids. Her doctoral research coupled with her tenure at THINK Together is such a great balance for this role, " says Randy Barth, CEO of THINK Together.
Dr. Carmichael's longstanding commitment to the communication of THINK Together's impact and mission serves as the basis of her role as Chief Engagement Officer. Tracy holds a B.A. in Criminology from UC Irvine, an M.A. in Educational Research from the University of Michigan, and a Ph.D. in Education from UC Irvine School of Education.
"Kelly Kannwischer, THINK Together's former Chief Engagement Officer, laid a strong foundation for THINK Together and continues to be a strong mentor for me," says Dr. Carmichael.
Kannwischer's brief, but impactful, tenure allowed her to build a solid Engagement team for THINK Together.
"I take great pride in the team we have assembled. Many of the key building blocks are in place, and THINK's future is bright. I am particularly grateful to Randy and thankful for his inspiring vision," says Kannwischer.
Dr. Carmichael is excited about building systems and relationships that are going to secure the sustainability of THINK Together.
"We have so many talented leaders at THINK Together who help students who need us the most, and being able to work with individuals and partners to help us do that will take us far into our vision of creating equal opportunities for all kids to realize their potential," Dr. Carmichael said.
THINK Together
THINK Together is a nonprofit organization collaborating with communities, parents, teachers, administrators and other stakeholders to help transform and galvanize the K-12 educational system, creating excellence and equity for all kids. THINK Together is California's largest provider of Expanded Learning Time programs. Through its affiliate, Principal's Exchange, THINK Together also provides research, professional development and consulting to underserved schools. Combined, THINK Together and Principal's Exchange serve over 150,000 students at more than 400 locations across more than 45 school districts from Silicon Valley to San Diego. Partnering with school administrators and teachers, THINK Together's dedicated team of more than 2,500 employees are helping students statewide reach their full potential. THINK is an acronym: Teaching, Helping, Inspiring & Nurturing Kids. For more information, call 888.485.THINK or visit THINKtogether.org or Facebook.com/THINKTogether.