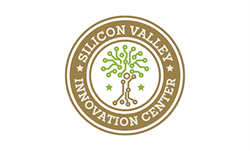 Foster City, CA (PRWEB) August 02, 2016
Banking Disrupted, Silicon Valley Innovation Center's (SVIC) upcoming leadership summit will take place Sept. 14-16, 2016 at the Silicon Valley Elks Lodge in Palo Alto, CA. The conference will bring together an elite group of Silicon Valley visionaries, industry leaders and executives to advance dialogue and accelerate fintech innovation, aimed at bringing seminal improvements to the consumer experience in banking.
In the last four years, venture capital investment in fintech has swelled more than 600 percent and emerging players in fintech are poised to dramatically reshape the consumer experience with new, game-changing business models. While disruptive innovation has long-represented a threat to the traditional model of banks, it has simultaneously generated unparalleled opportunities for internal innovations and strategic partnerships that will connect established financial institutions to the new technology players now on the scene.
"In the fast-moving, ever-changing fintech arena, we need to understand that disruptive technology doesn't mean destruction of traditional models but rather expansion and reinvention," said Ken Rees, CEO at Elevate Credit, and a speaker and Platinum Sponsor at the summit. "Entrepreneurs are bringing new approaches and new energy that have been missing from traditional banking and helping to revolutionize the industry with innovative, customer-centric digital experiences."
Capitalizing on the collision of these two worlds, Banking Disrupted will feature some of the most disruptive pioneers in fintech, and will provide educational programming, dynamic panel sessions and the unique opportunity for trailblazers in both banking and technology to meet face-to-face and discuss how they can—together—work to shape the modern bank for the next generation.
"Helping companies focus on and remain committed to growth in an era of disruptive technologies is our mission, and Banking Disrupted continues that tradition," said Valeriy Galitskiy, head of financial technology at SVIC. "By bringing together banking and technology visionaries, we aim to advance the dialogue between the two merging sectors, and ensure that the global banking community is poised to survive the upcoming tsunami of technological disruption."
There is a wave of innovation, and in this decisive moment, banking leaders will discover whether they'll sink or swim in the wake that follows.
# # #
About Silicon Valley Innovation Center (SVIC)
SVIC promotes the spirit of innovation by crafting disruption-focused conferences and executive leadership programs that harness the incredible advances in the Silicon Valley business space that are reshaping entire societies and the global economy at large. For more information, visit http://svicenter.com.