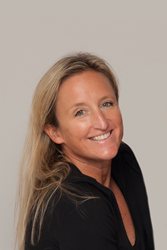 "We are confident her automotive expertise and strategic vision will help iFrog continue to provide dealers with a Digital Marketing partner experience they can't find anywhere else." - Dave Wilson
Easton, MD (PRWEB) August 02, 2016
iFrog Digital Marketing, the innovative digital marketing agency, announced the addition of industry powerhouse Jennifer Smith as the company's Vice President. Jennifer, who holds a B.S. in Computer Information Systems from the University of Maryland, brings a wealth of knowledge to their executive team with over 15 years of automotive experience. Smith will be responsible for operational activities in relation to online digital marketing, SEO, personalized database marketing, client retention and integrated OEM solutions.
Most recently Jennifer managed the National Account for Toyota's OCPe Service and Parts Marketing Program for AutoPoint, a Solera Company. From 2008 to 2015 Jennifer was Vice President of Business Development for OneCommand, where she was responsible for developing and managing the Parts and Service Multi Channel Marketing Partnerships with Kia, Ford, Chrysler, Dodge and Mitsubishi.
Nic Hills, iFrog's Vice President of Sales, commented, "Jennifer's accomplishments and strong track record are assets that will help promote our company's presence and continued growth in providing progressive digital solutions."
As Director of Dealer Operations, at Autobytel, Jennifer focused on lead generation, dealer enrollment and customer retention.
Brent Durham, COO, explained, "iFrog will continue to experience explosive growth this year and Jennifer's broad skill-set will be a perfect addition to our team. We will strengthen our OEM partnerships and will launch a client retention program that concentrates on keeping iFrog one step ahead of what our dealers need."
Prior to Autobytel, Smith performed in-depth market studies and implemented innovative research strategies for Market Rep at Nissan Motors North America.
"We are confident her automotive expertise and strategic vision will help iFrog continue to provide dealers with a Digital Marketing partner experience they can't find anywhere else." said Dave Wilson, iFrog's CEO. "She will focus intensely on showing our clients how partnering with us maximizes ROI across their digital marketing roadmap."