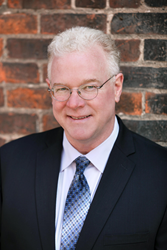 Given the short holding periods being seen in the IBD channel, and the ample profits PE firms are able to collect, PE involvement is certain to continue.
Marine on St. Croix, Minnesota (PRWEB) August 02, 2016
Jon Henschen's most recent article featured in the August issue of Investment Advisor magazine, "Is Private Equity IBDs' Savior or Sorcerer?" discusses how private equity firms have increased purchasing activity of BDs, but suggests it is a mixed bag for the firms being bought.
Henschen's examination opens with the proposition that attitudes towards private equity have evolved over the past several years. Where once perceived with disdain, private equity ownership now has more mixed views. While broker dealers appreciate the access to capital, financial engineering has the potential to negatively affect advisors due to cutbacks such as staff layoffs and/or back office consolidations designed to increase profitability for a sale.
For independent broker-dealers seeking capital support for a more attractive broker-dealer, private equity is one of the few refuges left. Capital seekers have found their savior in private equity. However, after the sale, the potential financial engineering for generating profitability combined with the eventual goal of a sale or going public, is where the sorcery can come to the surface.
In reviewing "What's in it for PE firms?" Henschen observes that they typically have a similar deal structure to hedge funds managers. With a 2-and-20 arrangement, PE firms earn a 2% fee for managing the funds plus 20% of the profits generated upon sale. They only get the 2% fee when they put the money to work. To illustrate how this arrangement of "doing the deal" can negatively affect a business, Henschen offers the example of the Simmons Mattress Company, which was bought and sold by five different PE firms until its ultimate bankruptcy.
Analysis continues by discussing private equity as a distortion of capitalism, referencing Fox News' "The Five" co-host Eric Bolling's argument that with capitalism, risk is retained and invested by principled individuals, whereas private equity is extractionism.
How PE affects the IBD channel specifically is then illustrated by several examples of recent sales, including LPL, First Allied and others. Henschen asserts that given the short holding periods being seen in the IBD channel, and the ample profits PE firms are able to collect — up to 200% trailing revenue — PE involvement is certain to continue.
In looking at the attraction private equity hold for broker dealers, Henschen notes that some find that these firms are largely hands off, supplying capital to make technology and service improvements, as well as capital to grow the firm through aggressive recruiting packages. For those broker-dealers that have been under the micromanaging thumb of insurance-owned BDs, for example, private equity can be a welcome alternative.
However, the question of whether they sell or go public and what actions they implement to improve profitability before the sale or going public, which typically equates to cost cutting via rounds of layoffs, remains unknown.
Henschen brings other sources into the review, including Liz Hoffman, who's Wall Street Journal article, "A Multiplan Bonanza for Private Equity," brought up the issue of multiple ownerships by PE firms. He also cites Yaron Brook of the Ayn Rand Institute, who believes that private equity is an incredibly productive and a virtuous activity. As he points out, we would have no Silicon Valley without venture capital.
Henschen's article concludes by commenting that PE firm involvement is a recent phenomenon in the IBD channel, happening at the same time that some capital sources are bowing out due to their struggles with the Department of Labor's fiduciary standards that restrict product sales and a low interest rate environment. Henschen asks, "Will PE firms be the only game in town for potential buyers?"
Read the full article here:
Jon Henschen is President of Henschen & Associates, an independent broker-dealer recruiting firm located in Marine on St. Croix, Minnesota. With more than 20 years of industry experience, Jon is a staunch advocate for independent financial advisors, and is widely sought after by both reps and broker dealers for his expertise and advice on independent broker dealer topics. He is frequently published and quoted in a variety of industry publications, including ThinkAdvisor, Investment Advisor Magazine, Wealth Management Magazine, Financial Advisor IQ, Financial Advisor Magazine, Investment News and others.