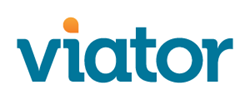 San Francisco, Calif. (PRWEB) August 02, 2016
As the 2016 summer games in Rio are set to commence, the team at Viator, a TripAdvisor company and the leading resource for tours and activities worldwide, has compiled a winning selection of sports-inspired travel experiences that require little-to-no training, just a big desire for fun. Viator took inspiration from competitive events including Athletics (Track), Canoe Slalom, Cycling (BMX, Road, Mountain and Track!) and Sailing, for it's top picks to help travelers experience the sporty side of destinations across the U.S.
On Land: Cycling and Running
Cycling has remained a premier event since the bicycle was invented in the 18th century, and some of Viator's top tours and activities involve this popular method of transport. Bicycle tours provide a great overview and orientation of some of the country's top cities, including New York City, Chicago, Miami Beach, Nashville and San Francisco, allowing travelers to absorb the local atmosphere and explore city streets and scenic bikeways. Off-road, mountain biking adventures get the heart pumping in destinations with spectacular scenery such as Red Rock Canyon, Hoover Dam, Colorado's Front Range and Oahu's Koolau Mountains. For those seeking a bit of revelry along with the pedaling, try the Niagara Winery Bicycle Tour with Cheese, which includes 14 wine tastings at three award-winning wineries, and the Wine Country Sip 'n' Cycle Bike Tour with stops at local wineries in Carneros, Calistoga and Healdsburg. Ditch the bike and don the sneakers and take a running tour, one of Viator's fastest growing tour categories, in New York City (Brooklyn Bridge, Central Park), Memphis, Honolulu, Las Vegas and San Antonio, among others.
At Sea: Canoe, Diving (who needs a pool?) and Sailing
Competitive canoeing and kayaking involves racing through churning whitewater, but travelers without training can enjoy the leisurely side of the sport on Viator's many kayak tours, from exploring caves near San Diego and kayaking the Channel Islands to sunset sea kayaking near Olympic National Park and a kayak tour of the Manhattan skyline. Instead of platform diving, Viator's diving tours plunge guests deep below the surface to explore the acrobatics of aquatic life along the Atlantic and Pacific coasts, including Oahu's South Shore, Waikiki and Panama Beach. Or opt for an adventure offering an entirely different perspective 12,000 feet above ground with a tandem skydiving excursion in Las Vegas, Reno and Miami. Rather than race around buoys, enjoy San Francisco and its surrounding sights from the water on a San Francisco Bay sailing cruise, explore Chicago's architectural majesty while sailing on Lake Michigan, take a moonlight sail in Chesapeake Bay or San Diego, or sail along the island of Oahu while looking for whales, dolphins, turtles and other marine life.
For more information about Viator's sports-inspired tours and activities, as well as the latest deals, promotions, contests and news, visit http://www.viator.com or follow Viator on Facebook (ViatorTours) and Twitter (ViatorTravel).
About Viator
Viator, a TripAdvisor company, is the leading global tours and activities provider for travelers, delivering online and mobile access to thousands of trip activities including tours, attractions, shore excursions and private guides, in more than 2,000 destinations worldwide. In-house travel experts work with trusted local operators to ensure the quality and value of every experience, all backed by Viator's 24/7 customer service and global low-price guarantee. With more than 1 million verified reviews plus exclusive videos and insider travel tips, Viator has everything a traveler needs to find and book the best things to do. In addition to the flagship site – Viator.com – travelers can book in advance or in-destination via the Viator Tours and Activities App, as well as local-language sites for European, Latin American and Asian travelers. Viator also provides tours and activities to more than 3,000 affiliate partners including some of the world's top airlines, hotels and online travel agencies. Viator is headquartered in San Francisco with regional offices in Sydney, London and Las Vegas. Viator – travel with an insider.