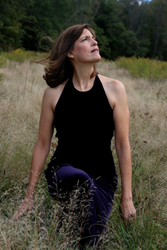 (PRWEB) August 02, 2016
In preparation for a new album reimagining songs by legendary singer/songwriter Janis Ian http://www.janisian.com/, jazz vocalist, Sarah Partridge http://sarahpartridge.net/wordpress/ travelled to Nashville, TN in mid June to pen two songs with the Grammy winner.
Partridge, who landed her big break by accident while performing karaoke with friends, has been collaborating with Ian, who wrote her first hit at the age of fourteen, 50 years ago.
Partridge, who according to the New York Times, "belongs to a tradition of jazz singers who use hard rhythm as a kind of emotional armor, will sing, "Somebody's Child" and "Quarter Past Heartache" with Ian on the forthcoming album. "I believe that the two songs we wrote in only two days will make the album really special," said Partridge.
The recording will take place in Paramus, NJ on August 18th and 19th. Partridge has spent months listening, choosing, and fine-tuning a collection of Ian's music that she feels will lend itself to jazz interpretations.
"Writing with someone who I consider to be a master of her craft was truly an exhilarating experience. We worked hard, laughed, and drank a lot of coffee!" said Partridge.
Partridge will join the impressive list of Ian's duet partners, which includes Dolly Parton, Willie Nelson and Mel Torme.