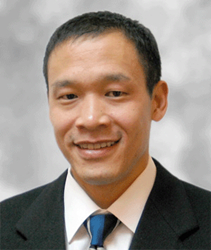 Reston, VA (PRWEB) August 02, 2016
Software quality assurance and testing expert Philip Lew will present the conference-closing keynote on new challenges in the Internet of Things era at the Practical Software Quality & Testing (PSQT) Conference in San Diego, CA. The XBOSoft CEO will draw on 15 years of professional experience to present the keynote and teach a full-day workshop on how to save physical businesses and mobile strategies with flawless user experience (UX) designs. The keynote and workshop will take place August 14-19 at the Sheraton San Diego Hotel & Marina.
Lew will deliver the conference-closing keynote, titled "Quality Challenges in the Internet of Things Era," on August 18 in which he'll explore software quality issues brought on by the rapidly growing Internet of Things (IoT). As IoT expands, the industry must go beyond device-software compatibility isolated in controlled environments. Not only do devices have to sync properly, but users must also be able to experience flawless integration across and between all devices and software.
Issues of focus in Lew's keynote will include computing, storage, security, and the struggle to match the increasing complexity of quality assurance to the expanding, intricate network that IoT is creating. Lew will lead the audience through the latest IoT technologies, thought patterns, techniques and methods that might just be the answer for advancing quality assurance.
On August 19, 2016, Lew will address this issue at the PSQT Conference in his full-day, post-conference workshop, "Mobile UX is the New StoreFront." Many businesses are already ahead in implementing mobile-focused strategies to compete with other businesses as changing technology creates a more competitive environment. For those who haven't adopted mobile strategies, staying afloat might be difficult – mobile and web apps represent the business, and without a strong presence and UX design, failure can creep in.
Lew will help participants find the missing pieces to their applications' UX based on mobile tech and mobile users' special traits, usability, and UX. The workshop will cover:

Fundamentals of UX and usability
How to understand users
Modeling user paths, moments and task design
How to create user satisfaction and trust through the app's UX
How to measure and continue improving UX
For more information and to find out how to register for the conference, visit http://xbosoft.com/event/2016-psqt-keynote-workshop/.
About Philip Lew
Philip Lew, CEO of XBOSoft, oversees strategy, operations and business development since founding the company in 2006. In a space of 25 years, he has served many roles in the technology industry at the executive level in the US and Europe. Lew is a certified PMP and holds a BS and master's degree in Operations Research and Engineering from Cornell University and a Ph.D. in Computer Science and Engineering from Beihang University.
About XBOSoft
XBOSoft is a software testing and quality assurance company that offers services in web, mobile and desktop applications, as well as broad domain experience with extended expertise in healthcare and finance. XBOSoft's quality process assessments and test methodologies speed products to market and improve clients' software quality and performance throughout the software's lifecycle.
Now celebrating its 10th year of continuous growth, XBOSoft today has over 100 employees serving clients in the US and Europe. With offices based in San Francisco and Beijing, XBOSoft proudly offers its full range of testing and quality assurance as both on- and off-shore services. For more information visit xbosoft.com.