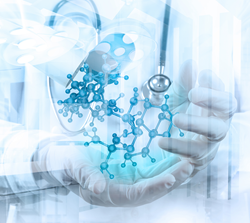 "Our clients need a solution that can keep pace with the explosion of available genetic tests which have minimal regulation, no definitive coding and costs, and rapidly evolving technologies,"
Lansdale, PA (PRWEB) August 02, 2016
Hayes, Inc., a leading provider of unbiased health technology assessments and consulting services, launched its latest innovation today, the GTE Indication report. Driven by client demand, this new resource will provide payers and providers the unbiased evidence they need to understand if genetic testing will benefit patients. GTE Indication reports assess the clinical utility of genetic testing for a given indication and is available to subscribers to the Hayes Genetic Test Evaluation (GTE) program.
Hayes set out in the fall of 2015 to develop a tool that would assist clients in answering their most pressing question—"Does the test have clinical utility?" The development process included industry research, market surveys, and client discussions. As a result, the GTE Indication report was developed to examine the clinical utility of genetic testing for specific indications. This assessment of clinical utility includes changes to patient management and/or outcomes, diagnostic thinking or therapeutic decision-making, and/or impact on the family or society based on scientific evidence. Ultimately, GTE Indication reports will save both payers and providers time and money by foregoing the review of unnecessary and expensive testing that will not change patient outcomes.
"Our clients need a solution that can keep pace with the explosion of available genetic tests which have minimal regulation, no definitive coding and costs, and rapidly evolving technologies," remarks Renee Balliet, PhD, Product Manager, Genetic Solutions at Hayes, Inc. "By providing our clients with the evidence for the clinical utility of genetic testing for a particular indication, we give them the ability to make evidence-based decisions despite the uncertainties around a specific test while also offering the tools to assess a specific test."
This report has been strategically designed to accompany the other products in the Hayes GTE program. Once clients have established clinical utility of genetic testing for an indication via this new report, they will be able to progress through the other resources in the GTE program to determine the evidence for an individual test and/or how a specific test compares to competing tests.
To see what the Hayes' GTE Program has to offer, please visit HayesInc.com.
ABOUT HAYES
Hayes, Inc., an internationally recognized leader in health technology research and consulting, is dedicated to the delivery of high-quality healthcare and improved outcomes through the integration of evidence into decision making and policy development. The unbiased information and comparative-effectiveness analyses we provide enable evidence-based decisions about acquiring, managing, and paying for health technologies. Our worldwide clients include hospitals, healthcare systems, government agencies, health plans, and employers.
For more information about Hayes, Inc., visit http://www.hayesinc.com. Follow us on Twitter, LinkedIn, and Facebook.