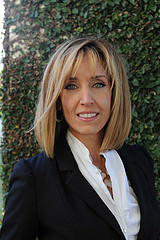 Complying with regulations not only protects firms against the legal consequences of non-compliance and subsequent negative publicity, but it can create a competitive advantage and contribute to long-term gains, as many firms have already discovered.
Tampa Bay, FL (PRWEB) August 03, 2016
Financial industry regulations have long been a key concern for financial services CEOs, with nearly 90% citing over-regulation as the biggest threat to their growth prospects.(1, 2) Many believe the recent growth of financial technology (FinTech) is likely to spur additional regulatory changes, with both FinTech companies and traditional financial services firms reporting "regulatory uncertainty" as one of their top three challenges.(2) Despite these prevailing views within the industry, entrepreneur and technology executive Monica Eaton-Cardone believes regulatory compliance will benefit consumers in important ways—and can also give financial institutions a competitive advantage.
Regulations established by the Credit Card Accountability, Responsibility and Disclosure (CARD) Act, Dodd-Frank Act and Regulation E were designed to strengthen consumer protections and limit the amount of interest and fees banks can collect from customers, and have subsequently impacted banks' revenues and operating costs.(1) Some experts believe emerging FinTech services such as "robo-advisors"—which currently manage an estimated $53 billion in assets and are projected to collect nearly $285 billion by next year—will prompt additional regulations.(3) Faced with disruption from new digital technologies, many financial services firms are making forays into FinTech. However, nearly half of traditional financial companies and over 40% of FinTech firms see regulatory uncertainty as a key challenge; one report noted that in today's "complex, ever-increasing regulatory environment … even long-standing players are struggling to keep up."(2)
Eaton-Cardone, who currently serves as Chief Information Officer (CIO) of Global Risk Technologies and Chief Operating Officer (COO) of Chargebacks911, acknowledges that regulations have remained a pain point in the financial services industry. In fact, as of late 2013, the six largest U.S. banks alone were estimated to have spent $70.2 billion due to new regulations stemming from the financial crisis.(4)
"There is no question that regulatory compliance is a significant expense for the financial services industry," she stated. "However, regulators are acting to protect consumers' interests and prevent a repeat of the last financial crisis, which had severe repercussions for both consumers and businesses. That financial collapse cost Americans nearly $13 trillion, in addition to more than $23 trillion in bailouts."(5)
According to Eaton-Cardone, financial industry regulations benefit consumers in a number of ways—protecting them from abusive practices, reducing the amount of fees and interest they are required to pay, and encouraging banks to adopt a more customer-centered (as opposed to profit-motivated) approach. She believes regulatory compliance also helps create greater transparency and simplicity in financial transactions, making it easier for consumers to understand financial products and make informed decisions about them, and will contribute to a stronger financial system overall. At the same time, Eaton-Cardone emphasizes that regulatory compliance can also benefit financial institutions.
"Complying with regulations not only protects firms against the legal consequences of non-compliance and subsequent negative publicity, but it can create a competitive advantage and contribute to long-term gains, as many firms have already discovered," she remarked. Wells Fargo and ACI Worldwide asserted that "treating compliance as a differentiator … can put us ahead of the competition in terms of overall efficiencies and even time to market with new products".(6)
PwC proposed that leveraging risk, regulatory and compliance data for business purposes could help financial services firms reduce costs, increase revenue and improve operational efficiencies by avoiding duplication of efforts and using the data to better target marketing campaigns, identify new customer segments and develop new products.(4)
While Eaton-Cardone believes technological innovations such as self-service investment portals present exciting opportunities for consumers and banks, she advises financial institutions to be proactive in maintaining a personal relationship with customers rather than waiting to see if regulators will require it.
"Combining technological efficiencies and cost-savings with human knowledge and support can help customers avoid investment errors. And I believe firms that demonstrate a commitment to their clients' financial wellbeing will reap dividends from enhanced customer loyalty," she explained. "In addition, professional oversight of customer accounts can help prevent fraud and identity theft—and that's a 'win' for banks and consumers alike."
Monica Eaton-Cardone welcomes the opportunity to exchange ideas with finance and technology professionals at upcoming industry conferences and events. Next month, she will be presenting at the Retail Risk conference in New York and the IATA World Financial Symposium in Singapore. She is also available for interviews and future speaking engagements. For more information, visit http://monicaec.com.
About Monica Eaton-Cardone:
Monica Eaton-Cardone is an accomplished entrepreneur, speaker, author and industry thought leader who is internationally recognized for her expertise in risk management, chargeback mitigation, fraud prevention and merchant education. Eaton-Cardone found her calling as an entrepreneur when she sold her first business at the age of 19. She later became an eCommerce merchant; and after grappling with chargebacks and fraud, she took it upon herself to develop a comprehensive, robust solution that combined agile technologies and human insights. Today, Eaton-Cardone's innovations are helping thousands of organizations achieve sustainable growth, and she continues to pioneer loss-prevention best practices as CIO of Global Risk Technologies and COO of Chargebacks911. Eaton-Cardone is a champion of women in IT and business leadership, and aims to inspire the next generation of young innovators through her nonprofit organization, Get Paid for Grades. Get to know her at http://www.monicaec.com.
1. PwC Financial Services Institute. When the Growing Gets Tough: How Retail Banks Can Thrive in a Disruptive, Mobile, Regulated World; March 2011; page 4. pwc.com/us/en/financial-services/publications/viewpoints/assets/viewpoint-when-the-growing-gets-tough.pdf
2. PwC. Global FinTech Report; March 2016; pages 25-28. pwc.com/gx/en/advisory-services/FinTech/PwC%20FinTech%20Global%20Report.pdf
3. Bernard, Tara Siegel. "The Pros and Cons of Using a Robot as an Investment Advisor"; The New York Times; April 29, 2016. nytimes.com/2016/04/30/your-money/the-pros-and-cons-of-using-a-robot-as-an-investment-adviser.html
4. PwC Financial Services Institute. The Extra Mile: Risk, Regulatory, and Compliance Data Drive Business Value; April 2015; pages 2 & 4. pwc.com/us/en/financial-services/publications/viewpoints/assets/pwc-business-value-risk-management.pdf
5. Better Markets. The Cost of the Wall Street-Caused Financial Collapse and Ongoing Economic Crisis Is More Than $12.8 Trillion; September 15, 2012. bettermarkets.com/sites/default/files/Cost%20Of%20The%20Crisis_2.pdf
6. Theisen, Keith and Jonathan Eber. "Transforming Compliance Into a Competitive Advantage"; InformationWeek; June 17, 2013. banktech.com/compliance/transforming-compliance-into-a-competitive-advantage/a/d-id/1296419