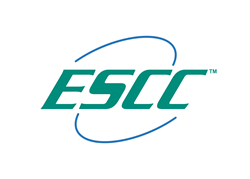 ESCC understands that we now live in a mobile world and how important it is to provide a solution that allows clients to use their phone remotely to gain access to the fitness center, states Robert Horowitz, President at ESCC
New York, NY (PRWEB) August 02, 2016
Electronic Security and Communications Corporation (ESCC), a leading New York-based security and communications design and consulting firm that delivers Integration Beyond Expectation™, today announced its involvement in the design and implementation of new mobile access technology at multiple luxury buildings owned by Fetner Properties located in NYC. Fetner Properties believes firmly in enhancing the resident experience within their facilities and looked to ESCC to accomplish this with recommendations on new innovations within the security and communications industry. Fetner Properties is a full-service, real estate company specializing in developing, owning, operating and financing world-class developments. Through three generations of family ownership, it has become one of the most respected real estate developers in New York real estate by providing great homes for its residents and high-quality environments for its retail tenants. For over 20 years, ESCC has been a trusted advisor and vendor for Fetner Properties, which made it an easy choice to include ESCC when it came time to renovate the fitness centers and common areas at the Victory and Chesapeake buildings.
"ESCC understands that we now live in a mobile world and how important it is to provide a solution that allows clients to use their phone remotely to gain access to the fitness center. With this in mind, ESCC designed a centrally managed system that no longer required residents to enroll in person, thus saving time and money for both Fetner Properties and its clients," states Robert Horowitz, President at ESCC. "We look forward to future projects with Fetner Properties and being their right hand in advising on security and communication issues that arise in the future."
ESCC worked closely with the management team at Fetner Properties to successfully implement new technology at their buildings. "It was imperative for us to have one centralized system to manage our security needs. This new web-based software system that ESCC installed accomplished this and helped us reduce overhead costs." states Daniela Lucchetto, Senior Vice President, Property Management at Fetner Properties. "ESCC is our trusted resource to help enhance our security and communications at our residential buildings and the quality of life for our residents/clients."
ESCC's turnkey approach includes design consultants to assess client needs and prepare in-depth proposals, technical design staff to develop detailed drawings, project managers and installation personnel to coordinate and bring the solution to life, management consultants to train end users on system operations, and service consultants to make sure systems render long-term results. The company continues to make a huge impact on the high-rise residential industry and has taken Integration Beyond Expectation™ with its focus on developing the right designs and solutions for its customers. For more information, contact ESCC at 212-683-3336 or visit http://www.escc.com
About Electronic Security and Communications Corporation (ESCC)
For over 30 years, Electronic Security and Communications Corporation (ESCC) has been leading the way in designing and implementing integrated security and communications systems for high-end residential and commercial buildings that is taking Integration Beyond Expectation™. ESCC designs and installs security and communications technology that includes CCTV surveillance systems, access control systems, perimeter security systems, audio/video intercom systems, and complete low voltage telecommunications systems.
The company's unparalleled expertise in system integration has set the foundation for ESCC to evolve today into a premier low voltage design/consulting firm that works from a position of strength and experience. For further information, please visit http://www.escc.com.
ESCC PR Contact:
Monique Merhige
Infusion Direct Marketing & Advertising, Inc.
631-846-1558
monique(at)infusiondirect(dot)com