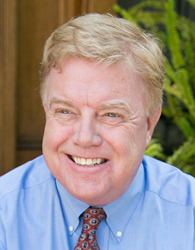 Atherton, CA (PRWEB) August 03, 2016
Why does a CEO who has already made hundreds of millions of dollars continue to work? Why does a rock star who has made a bundle keeping touring? Why do retirees miss work as soon as they stop doing it?
Why do people all wrestle with life's work and talk about it incessantly? The thing about work is that people love it, hate it, need it, miss it, and measure themselves by it. People judge others by it—workers are addicted to it. Work often defines and fulfills people.
The Thing About Work: Showing Up and Other Important Matters [A Worker's Manual] by bestselling author Richard A. Moran, answers these questions and many more. The book will be on shelves October 25, and can be pre-ordered now at Amazon: http://amzn.to/29DtH6A.
Through funny, prescriptive vignettes and short essays, Richard Moran takes a ground-level perspective on today's workplace and how to thrive in the new professional world. Moran finds the "white space" in the company manual—those issues that encountered every day at work but are not covered in employee training. He uses hilarious and true stories from his own life and others' to answer questions like:

"Should people take a dog to work?"
"How late is late?"
"What is that foreign object growing in the refrigerator?"
This very contemporary view of work will prove invaluable for the modern employee.
Moran is the President of Menlo College in Atherton, California, and an expert on the workplace. He has authored seven best-selling books and is credited with starting the genre of Business Bullet Books with Never Confuse a Memo with Reality. His clients have ranged from Apple Computer and News Corporation to Silicon Valley startups. He is a frequent speaker on workplace issues and hosts a weekend radio show on KCBS called "In the Workplace."
"Rich Moran's The Thing About Work perfectly captures the follies, vices, shortcomings, and stupidities of the modern workplace, and it does so with such uncanny accuracy that you'd think he was writing about your organization—or even you!" says Jim Kouzes, coauthor of The Leadership Challenge and the Dean's Executive Fellow of Leadership, Leavey School of Business, Santa Clara University. "It is satirical humor at its best—riotously funny, spot-on social criticism. And yet, you can tell that deep down Rich loves work, workplaces, and the people in them. He just wants us to be our best selves there. If you want to know how to do that, you'll also find that on every page. This is Rich Moran's best book yet, and I highly recommend you read it. More than once."
About Richard Moran
Richard Moran's career includes serving as venture capitalist and consultant to Fortune 500 companies, as well as being active in the education community in the Silicon Valley and beyond.
He is an evangelist for organizational effectiveness. Moran appears frequently in the media with appearances on Bloomberg; "Good Day Sacramento"; KPIX-TV in San Francisco; KCBS Radio; the San Francisco Chronicle and many others. He's also an Influencer on LinkedIn with some of his posts reaching hundreds of thousands of views. He currently serves as the President of Menlo College.
Moran's books can be found at: http://richardmoran.com/books/