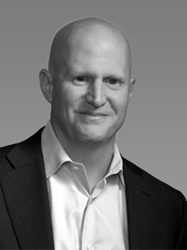 "Taos has the momentum of an established tech services firm with the energy, agility and intellect of a start-up..." - Laskey
San Jose, CA (PRWEB) August 09, 2016
Taos, a top IT Services firm, introduces Bob Laskey as its new Chief Revenue Officer. Twenty years of experience in IT at companies like CenturyLink, Microsoft, Oracle, and Accenture have established Laskey as a trusted and effective leader in his field.
"We're focused on continued growth for a successful and satisfied consulting and managed services client base as we expand into new markets. We're expanding nationally while doubling down on managed services, and Bob has the vision and experience to take us far," said Ric Urrutia, CEO, Taos.
"Taos has the momentum of an established tech services firm with the energy, agility and intellect of a start-up. By putting a leadership level focus on sales, marketing, and partnerships, we'll accelerate growth and better serve existing customers," said Laskey.
As Chief Revenue Officer, Laskey will import best practices from a variety of large tech company experiences to help Taos scale to the next level of services and geographic expansion while maintaining the organization's focus on attracting and retaining world-class employees and earning the trust and loyalty of clients worldwide.
Laskey has previously held positions at CenturyLink, Savvis, Microsoft, Oracle and Andersen Consulting. He earned an Executive MBA and a BS in Comp Engineering from the University of Illinois and is also actively involved as a board member with the non-profit JDRF advocating for research that creates a world without type 1 Diabetes.
About Taos
As a recognized leader in Silicon Valley, Taos provides infrastructure, software development, engineering, cloud, and project management services to businesses around the world. CEO Ric Urrutia co-founded the company in 1989 as an IT consulting firm and later added a project and advisory practice. In 2009, Taos established a managed infrastructure service center in Boise, Idaho. Over the past quarter century, Taos has grown its portfolio of managed services and partnered with top clients like eBay, Facebook, Cisco, Lucasfilm, Sony, IBM, and others.
To learn more about Taos, visit Taos.com and connect via Facebook, Twitter, and LinkedIn.