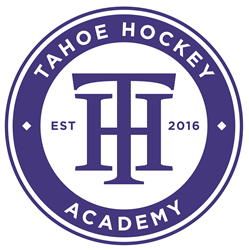 "They are taking a holistic approach that not only makes them great hockey players, but also focuses on making each student a great individual." - Peter Smith, USPA President
South Lake Tahoe, California (PRWEB) August 03, 2016
Private, accredited, online school for athletes US Performance Academy (USPA), and developmental hockey training program Tahoe Hockey Academy (THA) have partnered in order to provide high school aged hockey athletes with the athletic and academic skills to prepare for their future.
Located in South Lake Tahoe, Tahoe Hockey Academy has developed a high-end hockey skills, team development, and full-time boarding academy for talented young hockey student-athletes. In concert with USPA, composed of educators, instructors, specialists, and coaches, Tahoe Hockey Academy provides student-athletes with a customized academic curriculum and calendar combined with athletic training to prepare them for success on and off the ice.
"The academic component was key to establishing our Academy as a premier prep school option on the West Coast," said Leo Fenn, Tahoe Hockey Academy President. "After several meetings with Pete Smith, we determined USPA, with their blended learning environment, was a perfect fit for our prep school. Our primary goal is the development of our student-athletes academically and athletically in reaching their full potential as well as, most importantly, the character development of each student-athlete as an individual."
With a new opportunity on the west coast for serious, college prep level hockey players, Tahoe Hockey Academy offers boarding, meals, on and off ice training, academics, and skills counseling.
"What struck me the most about THA was the fact that Leo and his team are not singularly focused on winning games," said Peter Smith, USPA President. "Instead, they are taking a holistic approach that not only makes them great hockey players, but also focuses on making each student a great individual."
Tahoe Hockey Academy is now accepting applications. Visit their website at http://www.tahoehockeyacademy.com to learn more and apply.
More about US Performance Academy:
US Performance Academy is a digital, independent school for competitive athletes in middle and high school. Blending 21st century educational innovation with world-class competitive athletics, our unique program will challenge highly-motivated students, providing them with the skills and expertise needed to compete at the highest levels of academics, sport, adventure, and life. Please contact Pete Smith at Pete(dot)Smith(at)GoUSPA(dot)org or 617-448-7016 for more information. Check our our website http://www.GoUSPA.org