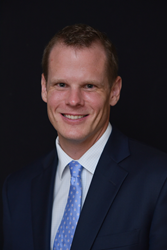 Education is an antidote to hopelessness. Finding purpose and direction strongly promotes successful recovery
Boca Raton, Florida (PRWEB) August 03, 2016
Life of Purpose is delighted to announce the newest member of its executive leadership team, Christopher Poulos. Recently, Mr. Poulos completed an internship with the Recovery Branch of the White House Office of National Drug Control Policy and now joins Life of Purpose Treatment as executive director of the facility at the University of North Texas.
Christopher Poulos brings years of experience in justice policy and substance use disorder recovery. He serves as an advisor to United States Senator, Angus King, and served as Legal Fellow at The Sentencing Project in Washington, D.C. Mr. Poulos was recently featured in a Washington Post story and video, as well as a TED Talk on his work and personal journey. He was named among "Maine's Most Intriguing People" in Portland Magazine's 2015 annual publication.
"We are beyond excited to have Christopher Poulos join the Life of Purpose team as the executive director of our facility at the University of North Texas. Christopher is the living embodiment of everything that is possible for young adults with substance use disorder through hard work, sustained recovery, and higher education," said Andrew Burki, Founder and CEO of Life of Purpose Treatment. "His dedication to recovery advocacy and the empowerment of young people in recovery is without equal," he continued. "For emerging adults just entering recovery, he is a beacon of hope amidst the sea of despair that constitutes active addiction."
As Executive Director, Christopher will implement the mission of Life of Purpose Treatment at the University of North Texas. He will plan, organize, develop, and lead the overall operation of the Denton facility in accordance with state and federal standards. Mr. Poulos will ensure continued branch growth, hire staff, and partner with clinical resources to oversee client care and assess individual needs.
"I am thrilled to be joining the Life of Purpose team because I have found that education is an antidote to hopelessness and finding purpose and direction strongly promotes successful recovery," said Christopher Poulos.
Selected as a "Law Student of the Year" by National Jurist Magazine, Mr. Poulos recently graduated with honors from the University of Maine School of Law. The American Constitution Society and the Bangor Daily News have published his work promoting recovery, and he regularly appears on panels and delivers talks across the country. He dedicates his life to helping others overcome or avoid substance use disorder and supports a public health-based approach to substance misuse.
About Life of Purpose Treatment:
Life of Purpose Treatment is the only primary care academically focused substance use disorder treatment facility located on college campuses across the United States. With facilities at the University of North Texas and Florida Atlantic University, the program was specifically designed for emerging adults whose education has been disrupted by substance misuse.