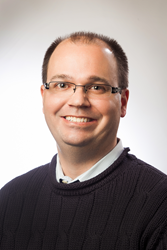 Madison, WI (PRWEB) August 04, 2016
Local print and digital services company Omnipress has made recent changes to its executive leadership team. Jonny Popp, a 16-year veteran of Omnipress and former Administrative Manager serving on the Executive Leadership Team, has been appointed to General Manager. He will lead the development and oversight of organizational growth strategies as the company looks to capitalize on new opportunities within its current markets.
Tracy Gundert, who has served as CEO for the past five years, has stepped down. A 25-year veteran of the company, Gundert will remain with Omnipress, providing leadership and oversight of their Print & Fulfillment services group—the fastest growing segment of the company.
Founded as a print-based company serving national association conference and events nearly forty years ago, Omnipress has evolved into a provider of integrated print and digital solutions for conferences as well as association training programs and publications. "As technology evolves and the needs of our customers shift, we must continually evaluate our organizational structure so that we can best respond to an increasingly competitive marketplace," states Popp. "These changes will allow us to be more nimble in our delivery of best-in-class products and services to our core customers, while at the same time providing increased resources to a growing customer segment."
Leadership change isn't the only marker of the company's renewed focus on its conference and events business. The company will be unveiling its newest offering at the American Society of Association Executives Annual Meeting in Salt Lake City later this month.
Omnipress works with over 500 associations each year to collect, produce and distribute print and digital educational content for the world's most prestigious conferences, training and education programs and publications. For more information, visit http://www.omnipress.com