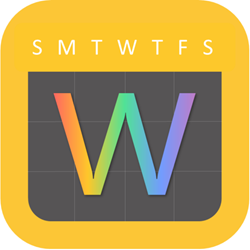 ...the choice and variety in Whatsonit ensures there is something for everyone...
Berkshire, UK (PRWEB UK) 3 August 2016
Whatsonit is a new mobile app available on Android and iOS that combines TV listings, sports fixtures and cinema guide in a single app; and allows users to pick their favourites from the different schedules to create a combined entertainment planner of their own.
The different entertainment guides are full of rich event information, such as TV programme details, sports results and scores, which TV channel to watch a match live, new film trailers and finding lesser known film screening venues. The added experience is the ability to share events with others within the app, either by smart messages with event details to invite or remind their contacts, or create and join social media conversations about an event.
In short: Whatsonit lets users find it, plan it and share it from 7-day entertainment schedules.
What makes Whatsonit different? Let's get one thing clear: Whatsonit is not reinventing the wheel when it comes to Television EPGs, sports schedules and cinema listings. The charm of Whatsonit is the ability to find out what's on when and where in different categories of entertainment within one app rather than several different ones - and most importantly, view them on a common timeline to instantly compare different schedules. By being able to pick favourites in a single unified app, users can create their own multi-category schedule to make it easier to plan what to enjoy, set reminders and see where events from different entertainment categories clash – the first app of its kind. With auto-updates to the planner providing notifications of rescheduling, this powerful planner is more than just a sideshow like in other schedule apps.
What's worth noting is that Whatsonit is impartial with its content, unlike competitor apps provided by major broadcasters with vested interest in their content; so the app is enriched with a broad coverage of TV channels and sports, as well as UK-wide coverage of cinema theatres including independents and small screens.
The app has been launched with UK-specific content, such as TV and Cinema listings only relevant to the UK region. However, Whatsonit prides itself with global coverage in sports across 5 popular sports, along with special events such as the Olympic Games, so users beyond the UK can use the sports schedules according to their own time zones.
Whether you want a one-stop extensive entertainment guide, a smart planner that helps you keep track of all your favourites with notifications, or a new social way to share your entertainment interests; the choice and variety in Whatsonit ensures there is something for everyone above the recommended age.
A Special Olympic Games Update: from the 5th of August 2016, an app update will become available on Android and a few days later on iOS, enabling subscribers to access full updating events schedule of the Rio 2016 Olympic Games, including finishing orders as events complete. With Whatsonit, subscribers can create the ultimate Olympics fan planner with notifications of updates and a shared experience.
Whatsonit operates on a 'freemium' model, where users can browse schedules for the current day and use share features indefinitely at no cost. To unlock access to the full 7-day guide with event information in all categories and all the features of the planner, a small recurring subscription fee allows Whatsonit to maintain and grow its depth of content service.