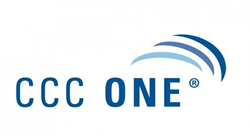 We've named the CCC ONE platform our solution of choice because we believe it can help us become an even better partner to our clients, delivering accurate appraisals, quickly and with a high level of service
Chicago, IL (PRWEB) August 04, 2016
CCC Information Services Inc. ("CCC") announced today that its CCC ONE® Appraisal Platform has been selected as the appraisal solution of choice by IAnet, a leading independent appraiser (IA) network serving the insurance claims market. The CCC ONE Appraisal Platform will offer the IAnet community of independent appraisers a central way to manage appraisals and to connect with their business partners, bringing speed, accuracy and efficiency to the appraisal process. The CCC ONE® network accessible to IAnet includes more than 22,000 collision repairers and hundreds of auto insurance carriers.
"IAnet has a laser focus on appraisal accuracy and efficiency," said John Donley, President and CEO, IAnet. "By offering our network of IAs access to the CCC ONE Appraisal Platform, we're equipping them with the best estimating and appraisal management tools, as well as a way to work seamlessly with the expansive CCC network. We've named the CCC ONE platform our solution of choice because we believe it can help us become an even better partner to our clients, delivering accurate appraisals, quickly and with a high level of service."
CCC ONE Appraisal Platform features:

Simplified User Interface: Modern design that is intuitive to navigate and simplifies the appraisal process.
Streamlined Communications: Retrieve and upload appraisals on demand.
Shared Guidelines: Electronic audit to confirm appraisals meet individual carrier guidelines.
Hosted Solution: Centralized control of appraisals from anywhere.
Auto Archive: Automated appraisal archival catalogs appraisal history for easy access.
"IAnet is a leader in the delivery of appraisal services and its endorsement of our CCC ONE Appraisal Platform is great validation of the steps we've taken in the last two years to address the technology gap that has existed for IA solutions in our industry," said Mark Fincher, VP, Market Solutions, CCC. "Our approach has been to create a single, cloud-based platform that would include the features and functions needed by appraisers to be successful, while making it easily accessible from anywhere, and connected to the largest network of insurers and collision repairers."
Learn more about the CCC ONE Appraisal Platform.
About CCC Information Services Inc.
CCC brings together what matters most – connections into the industry's leading automotive claims network, superior productivity through innovative cloud, mobile, hyper-scale technologies and apps, and insights to make the best decisions. Founded in 1980, CCC is the nation's leading provider of advanced software, workflow tools, and enabling technologies to automotive collision repairers, property/casualty insurance carriers, OE manufacturers, and part suppliers. Its client base includes more than 350 insurance companies and more than 22,000 repair facilities. In addition, the CCC TRUE® Parts Network connects hundreds of parts suppliers with repairers. DriveFactor, a CCC company, helps insurance companies and OE manufacturers create custom telematics solutions to meet their short- and long-term needs; and Auto Injury Solutions, a CCC company, delivers customizable, end-to-end, casualty insurance solutions for the handling of first and third party claims. You can find out more about CCC, DriveFactor and Auto Injury Solutions by visiting http://www.cccis.com, http://www.drivefactor.com, and http://www.aisreview.com.
About IAnet
IAnet is a nationwide, corporately owned insurance network offering industry-leading technology for comprehensive, electronic-based claims service and a network of over 3,000 independent appraisers throughout the U.S. and Canada. With its AccuracyAudit process, IAnet is the only nationwide appraisal service to internally audit every claim for accuracy, completeness, and compliance, ensuring no time is lost returning and revising estimates. IAnet's customers benefit from the organization's dedication to customer service, with each client receiving a dedicated representative to manage their business and follow through on their requests. IAnet is proud to be an I-CAR® Gold Class business. To learn more, visit http://www.ianetwork.net.