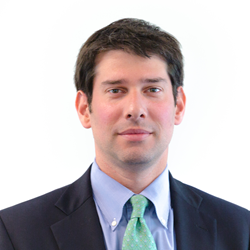 Charlotte, NC (PRWEB) August 03, 2016
Morningstar Properties, LLC, which owns and operates 41 self-storage facilities under the Morningstar Storage brand and 9 marinas under the Morningstar Marinas brand, has appointed Matthew J. Shapiro as its new Chief Investment Officer and hired Mary A. Cummings as Finance Associate.
Matt Shapiro has held a variety positions at Morningstar for 12 years, most recently serving as Vice President of Real Estate. In his new role as Chief Investment Officer, Shapiro will oversee all aspects of the investment, acquisition and development process for Morningstar Properties' storage and marinas platforms. He will also work closely with operations and marketing to ensure the consistent performance of all current investments. In addition, Shapiro will continue to play a key role in formulating the investment strategy for Blue Doors Capital Management, Morningstar's real estate private equity affiliate.
"Matt has been the face of Morningstar in the investment and brokerage communities around the country and industry," said Dave Benson, President of Morningstar Properties, "His careful and thoughtful approach has given us an unmatched platform to drive our growth and returns."
Shapiro currently serves as Treasurer for the North Carolina Self-Storage Association. He is a founding board member of Find Local Storage, a self-storage location directory/lead engine. Prior to joining Morningstar, Shapiro held a senior management position in a technology startup focused on the digital photography industry. A Charlotte native, Shapiro is a past Board of Advisors member for both the Belk Bowl and ACC Football Championship and is a former Impact Fund Award winner with the Foundation of the Carolinas.
Shapiro holds a B.A. in Marketing & Economics from Queens University in Charlotte and a M.B.A. from Wake Forest University.
Mary Cummings joins Morningstar as a recent graduate of Kenan-Flagler Business School at the University of North Carolina at Chapel Hill, where she received a M.B.A with a concentration in corporate finance and real estate.
Cummings previously held positions with Merrill Lynch and Investors Bank as a financial advisor intern and credit analyst, respectively, specializing in credit risk management and portfolio growth. Cummings holds a B.A. from Colby College in Waterville, ME, where she was captain and an all-conference member of the women's lacrosse team, as well as a member of the women's basketball team.
"We are very excited and fortunate to have Mary join our team," Chief Financial Officer Wes Carter said. "Mary's prior work in financial analysis, her leadership experiences and the graduate work she recently completed at KFBS with a dual concentration in corporate finance and real estate is exactly the combination of skills and experience we need to support the continued growth of our company."
--
About Morningstar Properties: Morningstar Properties is a vertically integrated real estate developer, owner and operator of specialty real estate products focused primarily on self-storage and marinas in the Southeast United States. Since 1981, Morningstar has developed, acquired and operated nearly 150 self-storage projects across the country totaling in excess of 10 million square feet. The company manages a network of 41 storage properties under the brand name Morningstar Storage. In addition to its storage centers, Morningstar operates 9 marinas across the Southeast. The corporate headquarters are located in Charlotte, NC. Morningstar's future growth is funded through Blue Doors Capital Management, which manages the company's affiliated private equity funds designated for acquisition and development of self-storage centers.