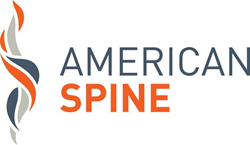 Frederick, Maryland (PRWEB) August 04, 2016
Our Sports Medicine Team, previously consisting of Dr. Mike Yuan and Dr. Matthew Roh, is now complete with the addition of Dr. Tina Cervieri in July.
Before bringing her expertise in general orthopedic surgery to the American Spine team, Dr. Cervieri spent 10 years at the Department of Veteran's Affairs, VA Medical Center in Martinsburg, West Virginia. During her time with the VA, she had the privilege of serving as the Assistant to the Chief of Orthopedic Surgery and then herself became the Chief of the department.
In addition to her work with the VA, Dr. Cervieri has served as the team physician to the U.S. Women's Figure Skating Team since 2006. This is a position that she values greatly and is honored to hold.
Dr. Cervieri does not limit her service to just Olympians as she works with athletes of all levels. She brings to the American Spine team an extensive case history but also a desire to learn and use the cutting edge technology and biologic treatments to augment her surgical techniques, like the other American Spine surgeons. Overall, this makes her a wonderful fit for the team.
"Dr. Cervieri has become an integral part of the program in such a short time, as many of American Spine's current patients with back and neck problems have other joint ailments as well," comments co-founder Dr. Atif Malik. "Now we are even better able to function as the multi-disciplinary team we need to be for our patients."
Before Dr. Cervieri joined American Spine, the Sports Medicine Team was led solely by Dr. Mike Yuan and Dr. Matthew Roh. Dr. Mike Yuan has been with American Spine since 2012, practicing Physical Medicine and Rehabilitation, and Pain Management. Dr. Yuan strives to improve the daily functioning and quality of life for each and every one of his patients. His areas of clinical interest focus on the least invasive alternatives to surgery. He includes Electromyography/Nerve Conduction Studies or EMG's in his arsenal of testing and is one of American Spine's interventional pain doctors who do procedures on a daily basis.
What makes Dr. Yuan unique in his field is that he has taken a particularly strong interest in biologic treatments to aid the body in healing itself, thus spear-heading American Spine's protein rich plasma (PRP) and stem cell therapy treatments programs. He has done extensive study on the use of PRP to assist in joint, tendon, and rotator cuff repair as well as disc regeneration when used in the vertebral space.
"Dr. Yuan and I have put together evidence-based research and thus, develop protocols to treat patients with emerging biologic treatments in our centers," explains Dr. Malik, "we have presented our data at multiple national and international conferences where we have also gained additional knowledge to bring back to us so that all of our patients can benefit. PRP really should be included in almost every surgery we are doing here at American Spine. It is the patient's own growth factors at work, targeting the 'injury", healing it three to five times faster than the normal healing rate. Under normal circumstances, it is a win-win for the patient and the doctor. The patient recovers in a faster period of time and is able to return to their normal lifestyle more quickly. For the doctor, PRP significantly increases the rate of positive outcomes."
Dr. Matthew Roh joined American Spine in 2014, practicing Physical Medicine and Rehabilitation, and Pain Management. Dr. Roh is dedicated to working with his patients, not for them. He tries to complete the entire picture with the patient as to what may be contributing to their pain issues. This includes performing electromyography/nerve conduction studies and testing for hormonal imbalances. Dr. Roh has also built strong relationships with physical therapists for his patients. He believes that follow through with physical therapy is paramount to enabling his patients to become stronger, healthier and more pain free.
Dr. Roh is especially able to relate to patients with sports-related injuries as he is also a competitive athlete. He has been competing in the bodybuilding circuit since he was a teen in Western Pennsylvania and has won many high-level competitions.
The American Spine multidisciplinary team now specializes in treating all musculoskeletal ailments. Our providers focus not just on treating pain, but diagnosing and eliminating the root cause of that pain. Our team of medical experts create a personalized approach to provide state of the art, minimally invasive endoscopic and multi-modal sports medicine and spinal care.
"American Spine's goal with the further development of the sports-medicine program is to provide our patients with on-site access to all levels of care for their musculoskeletal needs. We would like to become known as a one-stop shop for all of your aches and pains, from disease processes to sports-related injuries," says Dr. Malik.
The Sports Medicine Team and all American Spine physicians are currently accepting referrals and new patients for both orthopedic and pain management patients. To schedule an appointment at any of our offices, call #240.629.3939 or visit our website at http://www.americanspinemd.com for more information.