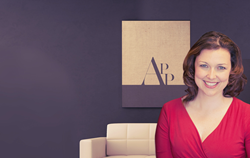 "I wanted to help solve a major problem in the insurance industry, which is delivery high quality training and interaction to all levels of employees inside of independent insurance agencies."
Cranston, RI (PRWEB) August 05, 2016
Four times a year, Agency Performance Partners selects a deserving nonprofit organization to benefit from its "Webinars for a Cause" series. Their most recent webinar, broadcast on July 20, 2016, was successful in raising $1,650 for DVIC, a Florida-based group that offers disabled veterans job training, job opportunities, and the possibility of an enriching career in the insurance industry.
The webinar, hosted by Brent Kelly from BizzGrizz who spoke on the topic of "Creating Connection in your Agency," asked for $25 per location of login to benefit DVIC. Over 50 people from all over the nation — even one from Canada — logged in to hear Brent speak and to make a contribution toward DVIC's mission.
"DVIC is providing meaningful career opportunities for our heroes who have risked everything for our country. We are truly grateful to all of our supporters and friends in the insurance industry who have helped make this possible," said Gary Bryant, President and CEO of DVIC.
Agency Performance Partners will host their next "Webinars for a Cause" event, "Handling Rate Increases," on October 12, 2016 at 2:00 p.m. As October is Breast Cancer Awareness Month, all proceeds will go to benefit the Terri Brodeur Foundation, a nonprofit that helps fight breast cancer by directing 100% of gross fundraising dollars to breast cancer research.
"I wanted to help solve a major problem in the insurance industry, which is delivery high quality training and interaction to all levels of employees inside of independent insurance agencies," said Kelly Donahue-Piro, President of Agency Performance Partners. "One of our goals this year was to create a way to raise funds for important causes, and creating 'Webinars for a Cause' was our way of helping our community and facilitating a way for great agents to interact across the country."
To register for Agency Performance Partners' next webinar, please visit https://www.agencyperformancepartners.com/webinars-cause-breast-cancer-awareness/
About Agency Performance Partners
Agency Performance Partners workers in partnership with insurance entrepreneurs to help them solve their biggest leadership, sales, service, and marketing challenges. Acting as far more than simple consultants, Agency Performance Partners establishes an elevated partnership with insurance agencies to build and implement programs that boost revenues, profits, team unity, and fun. Agencies that work with Agency Performance Partners are not viewed as clients — they are considered to be partners in performance and success.