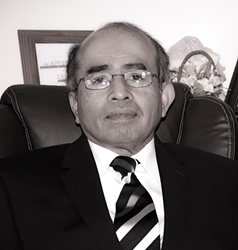 Menomonie, Wis. (August 3, 2016) (PRWEB) August 05, 2016
Vets Plus, Inc. is honored to announce Dr. Chandralal A. Weerasinghe has joined the company as Chief Scientific Officer. Dr. Weerasinghe will assist with the launch of Vets Plus' new pharmaceutical company, Apollo Pharma, LLC.
Dr. Weerasinghe has a strong background in pharmaceutical development, human food safety, and Project Management. Before joining Vets-Plus, Dr. Weerasinghe worked as Director at Pfizer Global Research and Development. Furthermore, Dr. Weerasinghe has over 24 publications and has also received various awards for his outstanding achievements.
Raj Lall, CEO of Vets Plus, Inc. said, "Dr. Chandralal is a wonderful asset to our team. He brings a vast knowledge of pharmaceutical management and research to our company."
Dr. Weerasinghe earned his Bachelor of Science in Chemistry, Biology, Mathematics, and Statistics from the University of Sri Lanka, Nugeogda, Sri Lanka, his Master of Science in Chemistry from the University of Sri Lanka, Colombo, Sri Lanka, and his Ph.D. in Analytical Chemistry from the University of Wales (Cardiff), United Kingdom.
About Vets Plus, Inc.
Vets Plus, Inc. (VPI), located in Menomonie, Wisconsin, is a leading manufacturer of health and nutritional supplements for both livestock and companion animals. With over 25 years of experience, Vets Plus creates custom formulations for contract manufacturing of innovative probiotic, prebiotic, nutritional supplements, and pet treats in a wide variety of feeding forms. Vets Plus Inc. also manufactures its own product lines including Probios®, Replamin®, Pets Prefer®, Swine Prefer®, Horses Prefer®, and Goats Prefer®. Vets Plus is proud of its continued growth as a leader within the animal health industry through national and international strategic partnerships. Vets Plus commitment to quality includes maintaining SQF level 3 certification (first animal health company to achieve this level) NASC (National Animal Supplement Council) certification, cGMP and AAFCO (American Association of Feed Control Officials) compliance. Vets Plus is also a member of the American Pet Products Association (APPA).