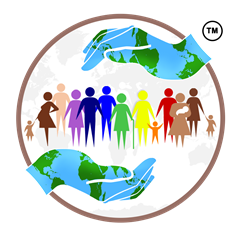 We Thrive When We Share™
USA (PRWEB) August 10, 2016
The nonprofit organization, Our Virtual Village™ is a place to find and share knowledge about raising children — everything from pre-pregnancy to giving birth to raising children during their teenage years. Instead of endless searches, this all-inclusive platform provides reliable resources so that parents and caregivers can get all the information they need, fast.
In the online community found at this new website OurVirtualVillage.org, visitors are encouraged to contribute tested tips and real life examples to our featured topics in order to help other families learn and succeed, addressing everything from common birthing clues, to tricks for masking the taste of nutritious food for toddlers, to overcoming post-partum depression, to working with rebellious teenagers.
These tips will identify the contributor's name (or may be posted anonymously according to one's preference) and country. The platform also offers a unique commenting feature that allows contributors to switch to a privacy avatar in sensitive topic discussions.
Visitors to the website are able to conduct targeted searches about specific topics, but are additionally shown a menu that presents options and crucial information in those and other topics. The menu of topics and robust resources will expand as the website grows and more tips are contributed by users.
Our Virtual Village™ is already off to a promising start, with select active topics, insightful blog posts from specialists, and personal anecdotes from "everyday experts" from the growing village.
"I was almost fearless while I was pregnant and during the birthing of our daughter, only because I scoured the internet and read so many books that gave me adequate preparation," said Sangitha Lorenz, CEO and founder of the organization. She has founded this virtual village to empower parents and caregivers with shared tips and all-inclusive information in a single content sharing service, especially so that a wide and critical range of options is more easily accessed.
"Knowledge is power, but researching takes a lot of time and effort to find the information we need when we need it, and often we may not even find an answer that solves our problem. Although family and friends do want to help, everyone is just as busy and they may not always have an answer. Parenting does not come with a handbook, so we are all guessing and figuring out things on the go. However, in that struggle, we triumph too, and it's extraordinarily valuable to share these personal victories to help an entire community."
"We are not meant to raise children on our own. Generations ago, life was simpler and families were more connected and equipped with a great support system. We need tested tips from our peer parents and caregivers, because information from the community is often more effective than from any single resource. We also need the wisdom of our elders, because there is much value in the solutions discovered during simpler times. If we spend less time guessing, we can all thrive and we will be effective in raising children," Lorenz added.
Our Virtual Village™ is now actively recruiting contributors for tips and blog posts. "Moms, dads, and anyone with tips in a caregiver role can pool their suggestions, as we are all in this together," Ms. Lorenz noted.
One can share tips about upcoming topics on the website. Additionally, Our Virtual Village™ has organized private and closed groups on Facebook to receive tips on posted topics that relate to moms, dads, families with pre-teens & teens, special needs, natural minded, infertility (private), LBGTQ families (private), and a general group. Members are also encouraged to post queries and request tips from the village in any of the groups.
If you would like to read more about this nonprofit Our Virtual Village™, get involved or support them, please visit OurVirtualVillage.org.