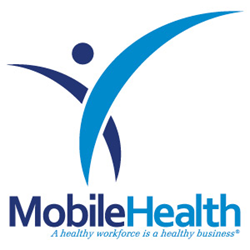 "When we saw customers needed easier access to occupational healthcare as they grew, we grew with them."
New York, NY (PRWEB) August 05, 2016
Mobile Health, formerly an exclusively Northeastern occupational healthcare provider, is pleased to announce that its quick and efficient services are now available in five new locations across Florida.
For over thirty years, Mobile Health has provided industries like home care and medical staffing with their employees' pre-employment physicals and TB tests in over 60 Northeastern United States locations. Now for the first time, businesses can get Mobile Health's unique brand of occupational healthcare in the Sunshine State.
Mobile Health's network expansion includes two locations in Miami, a Jacksonville location, a Fort Myers location, and a St. Petersburg location. The new Florida locations are available immediately to provide services like Blood Titers, TB screenings, Flu Shots, and Drug Testing. Also available at certain Florida locations are services like Respirator Fit Tests, Vision Tests, and certain Vaccinations.
As with all of Mobile Health's locations, businesses who schedule appointments at the new network locations can expect access to top flight technology services including Electronic Medical Records. However, these new locations aren't accepting walk-ins, so businesses in the area should be sure to set up a corporate account before sending employees to the new clinics.
Mobile Health's recent expansion has been galvanized by increased market demand. Citing the growth in the home care and hospital staffing industry, Mobile Health CEO, Andrew Shulman has this to say on the reason for the recent expansion, "We're a company that puts the needs of our customers first, so when we saw that they needed easier access to occupational healthcare as they grew, we grew with them." Along with growing demand, Shulman also cites Mobile Health's mission to, "have the best and most convenient solutions for every business needing occupational healthcare."
Businesses wanting to know more about each of the new Florida locations can learn more by visiting Mobile Health's locations page, where they'll find more information about the specific services that each of the new clinics provides, their addresses, and how to start sending employees or candidates there for their employment exams.
Mobile Health is an occupational health provider specializing in employee screening and medical examinations for healthcare and staffing firms. They are headquartered in New York City, but offer medical services in 9 states nationwide. Most clients use Mobile Health as a main provider of pre-employment and annual exams as well as individual physicals, drug tests, tuberculosis testing, respirator fit test and other medical compliance requirements for employment.