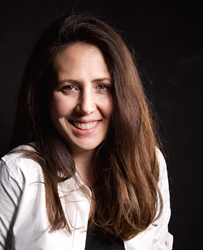 Kansas City, Missouri (PRWEB) August 04, 2016
Allisyn Wheeler has been named president of Meers Advertising. Previously SVP, Client Strategy and Operations, Wheeler will begin to oversee the day-to-day operations promoting cross-discipline integration across the agency.
Agency founder and CEO Sam Meers will maintain an active role with the agency, continuing to lead business development. Both Meers and Wheeler will be involved in growing relationships with all clients.
Wheeler established the channel discipline at Meers in 2011, a driver of innovation that has contributed significantly to the growth of the agency. In her new role, Wheeler will now focus her leadership efforts on the agency as a whole, championing excellence across all agency disciplines.
"Allisyn's accomplishments at Meers are many. Her leadership and commitment to excellence will carry our agency forward, inspire our staff and ensure we deliver the greatest value to our clients," Meers said. "Women hold too few executive leadership positions in advertising agencies. This is a pivotal move for our agency and a positive statement for women in our industry."
"I am excited to have this opportunity and grateful to Sam for trusting me to lead the agency he founded in 1993," Wheeler said. "We have an incredible group of people who come in every day to help our clients grow their business. I look forward to keeping this agency on the cutting edge. It's an exciting time for our agency."
Located in the Crossroads Arts District of Kansas City, Meers is an advertising agency specializing in marketing for brands in the financial services and health insurance categories.