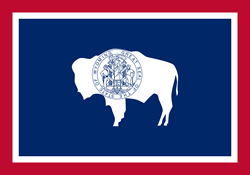 We truly appreciate our locals and wanted to offer Wyoming residents the opportunity to rest and relax at the lodge.
Dubois, Wyoming (PRWEB) August 04, 2016
After a busy summer filled with visitors from around the world, Wyoming residents can relax and recharge at Brooks Lake Lodge & Spa this September where the only mild traffic is caused by horses. The remote historical guest ranch tucked inside Shoshone National Forest is open year-round to guests from across the country – and around the world. But for one week in September the luxe lodging is opening its doors specifically to the state's locals with a new two-night ultimate staycation Wyoming Week special lodging package, Sept. 6-12, 2016.
Wyomingites can pack a small bag and take a scenic drive to the secluded mountain lodge. While they won't have to travel too far from home, the luxurious accommodations will feel a world away, and they can explore some of the state's remarkable wild territory that they may not have experienced before.
"We truly appreciate our locals and wanted to offer Wyoming residents the opportunity to rest and relax at the lodge and spa after a busy summer season," says General Manager Adam Long. "And for this special two-night stay, while all of our gourmet dining offerings will be included in the package price, we're offering our usually all-inclusive roster of activities a la carte so our Wyoming visitors can pick and choose and not have to pay for services they may not use."
The Wyoming Week package at the exclusive resort includes two nights lodging and all meals for $620 per couple (taxes included). An array of outdoor activities and services at the Rocky Mountain Spa are available for the week. Add-on backcountry fun opportunities for guests include a two-hour horseback ride for $65 per person; a two-hour fishing trip for $45 per person; and a morning or afternoon hike for $25 per person. Experienced guides are available to lead all activities.
Guests can also enjoy a discount at the Brooks Lake Lodge Rocky Mountain Spa with a 50-minute massage for $100. And the spa's 11-by-17-foot hot tub is open to guests looking to take a relaxing soak while overlooking breathtaking pinnacle mountain views.
Brooks Lake Lodge & Spa is open seasonally with seven lodge rooms decorated in refined mountain style and features eight separate cabins. The Lodge provides the romance of the Old West and true Wyoming adventure with all the comforts of a modern luxury guest experience, including spa treatments and fine dining. Gourmet meals are served in the lodge's dining room and are part of the resort's all-inclusive pricing. The lodge also offers a unique Governor's Tea Time for guests each day at 4:30 p.m. with an assortment of fruits, cheeses, cookies, and crumpets served alongside hot tea, cocoa and coffee. The service is provided in the lodge's historic tea room – and named for former Governor Brooks.
About Brooks Lake Lodge & Spa:
Brooks Lake Lodge & Spa, a 100-year-old historic guest ranch near Jackson Hole, Grand Teton National Park and Yellowstone National Park, sits at 9,200 feet above sea level one mile from the North American Continental Divide, with views of the Pinnacle Buttes, Austin's Peak and Brooks Mountain. Surrounded by mountains, evergreen forests, wildlife and alpine Brooks Lake, the exclusive, all-inclusive Wyoming Rocky Mountain resort offers five-star service, luxury accommodations and gourmet dining. The new separate spa facility was built with Western Craftsman-style detailing to complement the historic lodge. A dude ranch by summer and ski and snowmobile haven in the winter, the lodge provides year-round activities for outdoor enthusiasts. All-inclusive rates include lodging, meals, activities and spa access. For additional information and reservations visit http://www.brookslake.com or call 866.213.4022.
Media Contact: Amy Stark, Word PR + Marketing, amy(at)wordprmarketing(dot)com, 307.734.5335