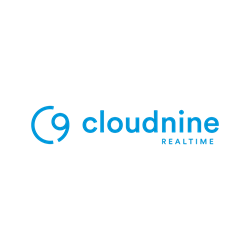 More than just being a cloud hosting provider, Cloudnine Realtime is positioning itself to be a complete IT Solutions company.
SAN DIEGO, CA (PRWEB) August 09, 2016
Cloudnine Realtime (formerly Cloud9 Real Time), has undergone a total brand transformation and today unveiled its new brand and website, http://www.cloudninerealtime.com. The rebranding reflects both the evolution of the company as well as its vision for the future.
Born from the accounting industry in 2000, Cloud9 quickly emerged as a leading Quickbooks® hosting company. Today it is much more, providing technology solutions for thousands of the most discerning, forward thinking firms in the United States and around the globe.
Now, in its continued effort to take new ground in the industry, Cloud9 Real Time has been reborn as Cloudnine Realtime. "We believe that cloud hosting technology is no longer an innovative idea, but an adoption that is critical to the continued success of businesses everywhere," stated Sr. VP, Josh Clark. "More than just being a cloud hosting provider, Cloudnine Realtime is positioning itself to be a complete IT Solutions company."
The new Cloudnine Realtime identity is all about the "power of possibility". It's the possibility that only comes from the ideation and infrastructure found in the Cloudnine environment, and a new level of unprecedented customer control offered within it.
"Over the last several years we've noticed a significant increase in the number of professional services firms making the move to the cloud," said Robert Chandler, Founder and CEO of Cloudnine. "However, there remains significant confusion about how to make SaaS and On-Premise solutions work together. That's where we come in. Our future is focused around the customer experience. We know that with the right team standing behind them, our customers can pursue innovation, growth, and opportunity with incredible efficiency."
Both Josh and Rob hinted at a planned release of new technology designed to give customers unprecedented control over their virtual environments. These significant developments will be unveiled in the coming weeks.
About Cloudnine Realtime:
Cloudnine Realtime, headquartered in San Diego, CA, is an accredited, managed service provider delivering custom cloud solutions for anytime, anywhere access. An Inc. 5000 company for three years running, Cloudnine is honored to have been voted "Best Hosting Company" by the CPA Practice Advisor Readers' Choice Award 5 years in a row. Cloudnine is recognized as an industry leader because it builds its services and processes around the client experience, always seeking top satisfaction. For more information, please visit http://www.cloudninerealtime.com.