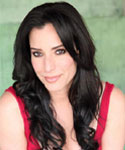 Stage It, and they will come
Los Angeles, CA (PRWEB) August 22, 2016
The Los Angeles, 5-day Advanced Home Staging Certification is a hands-on training unique to The Academy of Home Staging & Design.
It is the Mission at The Academy of Home Staging, to empower passionate individuals with extensive knowledge and confidence and provide a path to unlimited success in the Home Staging industry.
The journey at The Academy begins the moment students walk through the doors and share personal goals for a Home Staging business with the Academy. The trainers personally guide the student's in the direction, and to the level, of the student's desired success in the Home Staging arena.
At every turn, the creative exploration is encouraged and nurtured through unique hands-on and field exercises coupled with mentoring and expert industry advice.
Regardless of previous experience, this program is specifically developed to take students through a learning progression from beginning to advanced techniques, covering every aspect of design and business acumen needed to thrive in this truly rewarding, and fastest growing segment of interior design.
Train with Wanda Colon, former HGTV design Host, Certified Home Stager and Designer. Wanda is a Certified Instructor for The Academy, combining her design expertise with the elements of Home Staging to provide students with a wide-ranging scope of design and business applications.
For more information on this Staging course and other upcoming Design Courses, Call 800.574.5576
OR click here: The Academy of Home Staging & Design