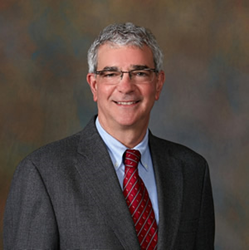 Virginia Beach, VA (PRWEB) August 03, 2016
Dr. Melvin Ford recently expanded his understanding and experience in the treatment of sleep apnea by attending the American Association of Oral and Maxillofacial Surgeons' (AAOMS) annual meeting. The event included advanced seminars on the latest treatments for obstructive sleep apnea, and other topics. Dr. Ford encourages patients who have been diagnosed or think they suffer from sleep apnea in Virginia Beach, VA, to visit his practice for treatment. If left untreated, sleep apnea can lead to chronic fatigue, high blood pressure, the inability to perform professional and personal responsibilities efficiently, and other serious health problems.
Dr. Ford is a trusted oral surgeon who believes in consistently increasing his understanding of sleep apnea and other common oral conditions, by taking advantage of continuing education opportunities, including annual meetings by the AAOMS. Dr. Ford has been a member of AAOMS for over 20 years and has learned valuable information regarding sleep apnea, oral surgery and other important oral health topics. This year's meeting covered the latest discoveries and treatments in obstructive sleep apnea, and Dr. Ford, and the entire team at Oral Surgery of Tidewater, are implementing this information into the beneficial treatments they offer.
Patients who have obstructive sleep apnea often respond positively to special sleep devices that help to provide a steady flow of oxygen during sleep. In cases that require further treatment, surgical intervention, such as orthognathic surgery, may be required in order to help the patient experience the quality sleep they need to function at their best. Dr. Ford carefully examines each of his patients to determine which course of action is most appropriate for their individual needs.
Patients with symptoms of sleep apnea in Virginia Beach, VA, such as snoring or fatigue, are encouraged to meet with an experienced oral surgeon and find out what treatment option is best for their situation. Appointments with Dr. Ford, or the team at Oral Surgery of Tidewater, can be scheduled by calling their office at 866-901-4866.
About the Doctor
Oral Surgery of Tidewater offers personalized dental care to patients in Virginia Beach, VA since 1955. Drs. Melvin Ford, Klaus Guter, and James Gray provide a wide range of oral surgery procedures with the most advanced technology in order to provide a high standard of care that you can trust. Drs. Ford, Guter and Gray have extensive training in dental implants, full-scope oral and facial surgery, Obstructive Sleep Apnea, orthognathic jaw corrective surgery and a variety of other complex cases. To learn more about Oral Surgery of Tidewater and the services they offer, visit their website at http://www.ostvb.com or call (866) 901-3655 to schedule an appointment.