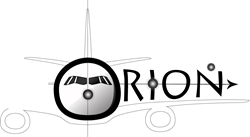 Orion Travel Tech has all your travel need under on roof-first one stop shop for Travel!
Orlando, FL (PRWEB) August 04, 2016
Orion Travel Tech, Inc., is the first travel company to give back to its members by giving away free luggage while booking travel plans or joining the Orion All-Inclusive Travel Platform. Orion Travel Tech, Inc. announced today the roll-out of the most all-inclusive travel entity with over 19 platforms all under one roof, including its own airline. To join the Orion Travel Platform go to http://www.oriontraveltech.com/register
The Orion All-Inclusive, All-In-One, All Under-One-Roof Travel Platform! No more spending hours online searching for the lowest/perfect travel deal. Orion has put over 18 travel platforms that are available in one place. Get it all on your mobile/laptop or desktop.
1.Travel Tyger-International Travel Directory
2. Travel Bat-Travel Search Engine and Travel Blog Locator
3. Letzgo News Insider-Real Time International Travel News
4. Cherpit-Digital Online Bed and Breakfast-One Price $49.99 per night plus free Breakfast
5. Aloha-Orion's Full Service Online Booking Engine with 112 different choices of Airlines, Hotels, Rental Cars,Travel Insurance, Location Based Coupons and over 10 other selections before you check out including a go anywhere sim with unlimited data in over 122 countries.
6. My Casa Ur Casa-Online Family Overseas Exchange Program Travel and stay with families in more than 25 countries worldwide and growing for up to 28 days at just $59 a night. Family's only-get to know the culture, language, history and the food. Make friends for life.
7. MYHOMEURHOME-Orion's Vacation Rental Home Community where you can rent an entire home for $99 a night and surprises in fridge.
8. Rainbow BNB-ONLINE DIGITAL Bed and Breakfast for the LGBT Community
9. Ahoy-Digital Mobile Booking Engine to reserve your very own Travel Guide anywhere in the world! Fulltime Concierge, photographer and body guard while you travel
10. Inflight Guru-Tons of location based GPS games to play while traveling in Airports, Movies, TV Shows, funny videos Galore plus music.
11. Orion Travel Channel-Largest International real-time RRS Feed for travel companies worldwide covering everything travel
12. Travel Bat Location Services GPS Game-Called Where's Willie!Travel passengers have to find Willie the Crazy Bat in an around the Airport, bus and train station or cruise terminal once they locate him the have to coax him out with food and beer and wine and money that they obtain while searching for him! First Travel Location Based GPS Mobile Game for Airports worldwide.
13. Orion's Travel Trivia-Airport and on plane trivia Game playing against other passengers and travelers and members on Letzgo.org
14. Orion's Belt-The only free Airport Lounge in the world offering something for the entire family with free high speed Internet and a try and go gadget learning/network pavilion featuring new travel and electronic gadgets, Movie Cinema, Knap pods, showers, karaoke club.
15. Orion's Buddy Foundation-When you join Orion, $1 goes to the foundation. Orion Travel Buddies all over the world takes a child to Walt Disney World.
16. Orion's Mobile Ad Billboard-Get free luggage when you travel-Advertisers and Marketers pay for the luggage and you show it off all over the world.
17. Orion's Tourism's-Adventure, LGBTQ, ECO, Museum, MILITARY, SPORTS, SENIORS-Medical. Travel with people with the same interests.
18. Orion Airways-First Airline geared towards folks with same interests. Bahamas, Caymans, Cuba, Brazil and Mexico. $399 roundtrip. No TSA lines, No baggage fees, no seat fees, free food and drinks, free luggage. We Charter with our own logo. Major emphasis on LGBT and Seniors
19. Orion Travel Mall-featuring branded travel merchandise and its very own Smart Luggage featuring built in digital scale, alert system, TSA locks, Solar powered charging station, GPS Locator, built in shelf. Also cool Licensed Luggage along with Corporate Luggage for under $49
20.The Orion 24 Hour Travel Channel hosted live everyday by our members for our members. Hosting from around the world.
ABOUT ORION. Orion is an international corporation based in Honolulu, HI, and Orlando, FL, with a patent pending mobile luggage ad platform, a social network for global travelers and the most complete travel platform on the planet. No more spending hours on the web looking for travel deals and other pertinent and live travel information. Get it all in one place .http://www.Oriontraveltech.com http://www.letzgo.org