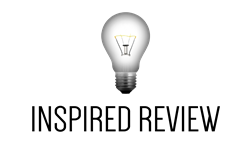 Inspired Review is thrilled to relocate to the Golden Road of Washington DC
Washington D.C. (PRWEB) August 04, 2016
Inspired Review, in an effort to support the company's growing presence in the DC Marketplace, announces the opening of their new Document Review Center. The review center is located at 1629 K Street NW, Washington D.C. With almost 10,000 feet of space, the Review Facility resides in a Class A building with a capacity of over 200 seats.
"Inspired Review is thrilled to relocate to the 'golden road' of Washington, D.C. in order to meet our clients' demands in the DC, Maryland and Virginia area. With an increase in FCPA, Antitrust and Government Investigations, and the lack of innovative approaches in the market to handle such, we are thrilled to provide excellent novel approaches, customer service and flexibility to our clients. " - Michael Dalewitz
Inspired Review is the most groundbreaking document review firm in the industry up to date. The firm prides itself on its incentive based, low cost per document pricing model, top notch quality control workflows, proprietary document review testing/metrics and data security tools in the review phase. Inspired Review is also very concerned with igniting change in the world by giving back. A percentage of all the company's profits are donated to a monthly sponsored charity.