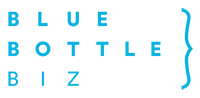 I am confident we will continue to build momentum and contribute to reshaping the corporate learning industry worldwide. Marcelino Elosua, CEO
New York, NY (PRWEB) August 08, 2016
BlueBottleBiz, the leading collaborative learning platform for business professionals, today announced the appointment of Mike Conner as chief evangelist. In this role, Conner will spearhead BlueBottleBiz member adoption while overseeing his pre-existing sales team.
Conner, who joined BlueBottleBiz in February as head of sales in the U.S. and Canada, has always had a passion for working with startups committed to improving corporate learning and development. With more than 25 years of experience, he is a proven leader in the e-learning industry. Prior to BlueBottleBiz, Conner served as vice president of global sales for Safari Books Online for nearly eight years.
"We're at a turning point with our collaborative learning and content marketing platform," said Marcelino Elosua, founder and CEO of BlueBottleBiz. "We've experienced impressive growth in Europe, and are now looking to increase our focus in the U.S. and Canada. With Mike spearheading this effort as a champion for our company, I am confident we will continue to build momentum and contribute to reshaping the corporate learning industry worldwide."
A firm believer in the power of collaboration and curated content, Conner's goal is to equip companies and employees, publishers and authors with the cloud-based platform they need to:
● Collaborate internally or with other experts
● Grow talent through specialized learning
● Increase brand visibility and awareness
● Share knowledge within groups or on social media
"It has become my personal mission to bring BlueBottleBiz to corporate America and to further establish our platform as a common standard within the corporate learning, education technology and content marketing spaces," Conner said. "No other platform out there combines the most modern collaborative tools and complete business content library within a professional network. My team and I are eager to help elevate thought leaders and internal leaders by empowering them to produce and share content."
Since launching in Europe in 2012, BlueBottleBiz has partnered with more than 350 publishers. The platform currently features more than 30,000 books, videos, journals and other resources. Future plans for BlueBottleBiz include launching a mobile app to make content and collaborative tools more accessible, adding more Discovery Paths to provide customized bite-sized learning experiences on specific topics, and expanding the platform's existing social footprint.
To find out more about BlueBottleBiz and how the platform fits into your corporate learning or content marketing programs, visit BlueBottleBiz.com.
###
About BlueBottleBiz
BlueBottleBiz, the leading collaborative learning platform for business professionals, empowers its members to grow talent and share knowledge using the most expansive digital business content library and modern social and content marketing tools. The platform provides businesses, publishers and individual members the ability to increase brand visibility, establish thought leadership, learn from industry experts and build global connections. Since its inception in 2012, BlueBottleBiz has earned the trust of more than 350 publishers, allowing the platform to feature more than 30,000 books, videos, journals and other resources. In a crowded marketplace, BlueBottleBiz offers the clear competitive advantage of applying the sharing economy principles to the knowledge space. To learn more about the platform or to sign up for a free trial, visit BlueBottleBiz.com.
Media Contact
Michelle Yandre
PR Manager
michelle(at)bluebottlebiz(dot)com
920-250-2594