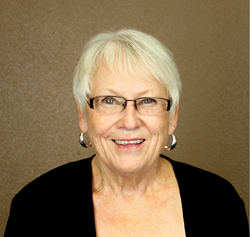 We thank Sharon for her amazing dedication and determination over the past twenty-three years.- Joseph Tietz, Executive Director
Portland, Oregon (PRWEB) August 05, 2016
Pathfinders of Oregon is saying goodbye to its founder, Sharon Darcy. Sharon started Pathfinders in 1993 to provide programming for adults incarcerated in Oregon's prisons.
Sharon has launched numerous initiatives and filled multiple roles in her time at Pathfinders. In addition to her leadership role when Pathfinders first started, she worked with inmates in its cognitive behavioral program. When the evidence-based Parenting Inside Out program for incarcerated parents was developed by the Oregon Department of Corrections and the Oregon Social Learning Center, Pathfinders partnered with them to deliver the program.
Sharon has long been an advocate for children of incarcerated parents and participated in the early work done in Oregon to understand the issues and obstacles facing these often invisible children. She founded a separate organization, the Children's Justice Alliance, to advocate for children and families impacted by the incarceration of a parent.
In 2004, the Children's Justice Alliance partnered with Pathfinders to open its Center for Family Success in the St. Johns area. The Center serves children of criminal justice involved parents through its Mentoring Inside Out program. It serves parents through parenting classes, Family Advocates, and home visiting to help them build parenting skills, navigate systems to reestablish contact with their children after prison, and successfully reintegrate with their families. In 2007, the Center relocated to east Multnomah County to be closer to its clients.
Pathfinders' Executive Director, Dr. Joseph Tietz, expressed the sentiments of many in Portland's social service community who have worked with Sharon over the years: "We thank Sharon for her amazing dedication and determination over the past twenty-three years. Under her leadership, Pathfinders grew from a tiny, two-staff person, grassroots effort into what it is today - a nationally recognized statewide organization." Sharon plans to continue to advocate for children of incarcerated parents in her retirement.
About Pathfinders of Oregon
Pathfinders of Oregon is a 501(c) 3 organization whose mission is to break the cycle of criminality. Pathfinders has taught programs within the Oregon Department of Corrections for 23 years. In the community it offers programs to families impacted by the criminal justice system through its Center for Family Success in east Multnomah County.