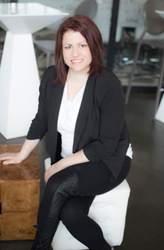 Kirkland, WA (PRWEB) August 04, 2016
Realogics Sotheby's International Realty (RSIR) announces the addition of Jennie Robbs to their growing global real estate network. A mother-daughter partnership since 1994, Kris Robbs proudly passes her torch to the next generation of real estate excellence within a family lineage of successful brokers serving the close-knit market of Mercer Island and surrounding metro area.
"My retirement from an industry I truly love follows a lifetime of commitment to our clients and now I bestow this legacy to my deserving daughter," said Kris. "I could not be more proud of Jennie and the reputation we built together, an extension of the one my mother built and shared with me. This is an opportunity I've been working towards and have looked forward to for many years."
Three generations in the making, the Robbs name is "as good as sold" within the local Mercer Island community and beyond. Consistently ranked among the top ten most productive brokers for decades on the "Rock," as it's locally known, Jennie recognizes that the Robbs name also needs to provide a broader reach within a global marketplace. Her regional representation includes many communities off the island, in addition to interstate and even international destinations, which led her decision to join RSIR. She is drawn to their award-winning marketing, position as a global referral resource and access to five regional offices to better serve her expanding market reach.
"I'm honored to represent my family name alongside Realogics Sotheby's International Realty as we align interests, innovate, and deliver extraordinary client services," said Jennie. "My depth of knowledge has been cultivated by tremendous mentors and a passion to fulfill the wishes of our clients, whether that is a one room vacation home in Ashford, WA or 100' of West facing waterfront on Mercer Island."
A graduate of the University of Washington, Jennie enjoys a background in corporate marketing and public relations with a four-year tenure in New York City. Broadly respected within the brokerage sphere, Jennie is a Realtor® and a member of the invitation-only Forum XXII real estate network. Jennie is an ongoing member of PEO (philanthropic educational organization providing the advancement of woman worldwide), and an active member of the Mercer Island Preschool Association, which organizes yearly events, raising funds to improve community playgrounds, and provide scholarships to families in need.
"We are thrilled to welcome Jennie and the Robbs legacy to our company," said Stacy Jones, Owner and Vice President of RSIR. "Mercer Island is an important market to our firm – it's our home and a community that we share and serve together. We all advance in great company."
Ranked amongst the top 10 largest residential real estate firms in Washington State according to the Puget Sound Business Journal's "Book of Lists," RSIR is appointing resident experts who live and work in the primary markets that it serves throughout the Puget Sound. As a point of differentiation, the award-winning brokerage fosters team development and a progressive marketing enterprise that benefits from exclusive advertising platforms and a collaborative global network of affiliates. The Sotheby's International Realty franchise system is comprised of approximately 19,000 real estate professionals representing 51,000 exclusive listings in nearly 800 branch offices throughout 65 countries and territories, worldwide. In 2016, the fast-growing Brand is expected to generate more than $100 billion in residential sales volume in the United States.
For more information, visit JennieRobbs.com, a comprehensive real estate destination coming Fall 2016.
###
About Realogics Sotheby's International Realty (http://www.RSIR.com) - Artfully uniting extraordinary homes with extraordinary lives, Realogics Sotheby's International Realty is a leading global sales and marketing brokerage firm in the Pacific Northwest. Recognized by the Puget Sound Business Journal amongst the fastest-growing private companies in Washington State for 2012, 2013, 2014, 2015 and 2016 the boutique real estate firm of 170+ brokers consistently ranks among the top producing firms within the markets that it serves with branches in downtown Seattle, Bainbridge Island, Kirkland, Issaquah and now Madison Park.
EDITORS NOTES: For high-resolution photography contact Andrea Savage at 206.448.5752 or email Andrea.Savage(at)RSIR(dot)com