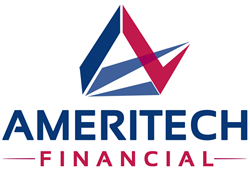 El Dorado Hills, CA (PRWEB) August 04, 2016
The upcoming 2016 presidential election is going to be one for the record books. With student loan debt continuing to grow at an exponential rate, companies like Ameritech Financial are preparing for every possible election outcome to ensure that all federal student loan borrowers continue to benefit from potential repayment programs offered through the Department of Education.
"With the race being so close at this point, it's hard to determine which direction the political wind is blowing," says Tom Knickerbocker, Executive Vice President of Ameritech Financial, "But overall, it looks like federal student loans are here to stay, which means default rates will continue to sky rocket."
With the big election day just a few short months away, Ameritech Financial has been evaluating and preparing for the potential changes promised by both the Republican and Democratic presidential candidates.
Donald Trump and Hillary Clinton both are very concerned about tuition inflation and the repayment programs currently available, and both seem to be advocating toward stricter loan servicer guidelines that will actually be enforced by the federal government. Tom Knickerbocker goes on to say, "What we don't know yet is what Donald Trump's specific plans are. We know he has plans to 'restructure' the industry, but we don't know how yet. Maybe by building a wall of some sort? His interests nevertheless seem to be in favor of the borrower. His focus seems to be more on job creation, which will allow borrowers a better opportunity to find a job straight out of college in order to pay off their student loan debt and avoid default or delinquency."
The Clinton campaign seems to be more transparent about their plans for the student loan industry by releasing a plan called the "New College Compact." Clinton will be allocating $350 billion towards student loan refinancing and loan forgiveness options, which can be a great thing for student loan borrowers if utilized effectively. However, many of the changes she's proposing will only benefit around 50% to 60% of student loan borrowers today.
"She also talks about simplifying federal repayment plans," added Mr. Knickerbocker, "but at this point we don't know if she's talking about reducing the options that are available, or expanding these options to more borrowers within a wider income range."
Clinton is also proposing "free" community college for all American citizens, when in actuality will require students to work 10 hours per week to provide contributions toward their community college tuition.
One thing is for sure - there doesn't appear to be any evidence that the loan problem facing over 10% of our population is going away. "It's looking like, at this point, student loans are here to stay. There doesn't seem to be any evidence of additional forgiveness options, such as forgiveness through bankruptcy. Our candidates need to know that the last thing federal student loan borrowers need is to further complicate an already complicated industry. It's just not working"
Ameritech Financial is preparing for every possible outcome with the utmost priority being the education of their employees as well as their existing clients on upcoming changes to the industry. "Changes to the industry are inevitable, because the current solution simply does not work," continued Tom, "but thankfully, our team of certified agents in the federal student loan industry will be prepared for anything that comes their way. Whatever happens, our team will be 100% ready to help any student loan borrowers find the best options available for their specific financial and loan situation."
Upon election day, Ameritech Financial will be releasing updated educational materials to their clients, as well as prospective clients who wish to learn more about their potential options moving forward.
About AmeriTech Financial
AmeriTech Financial is located in El Dorado Hills, California, right next to the California state capital of Sacramento. AmeriTech Financial has already helped thousands of people with financial analysis and student loan document preparation services for federal loan forgiveness programs offered through the Department of Education.
Each representative is certified through the International Association of Professional Debt Arbitrators (IAPDA) and has received the Certified Student Loan Professional Certification through The Association for Student Loan Relief (AFSLR).
AmeriTech Financial prides themselves on their exceptional 24/7 customer service and client fulfillment.
Contact
To learn more about AmeriTech Financial, please contact:
AmeriTech Financial
1101 Investment Blvd Ste. 290
El Dorado Hills, CA 95762
1-800-792-8621
customer.service(at)ameritechfinancial(dot)com