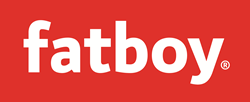 "We are thrilled to be joining Oakley during one of the most highly anticipated sporting events of the decade," said Paula Masters, President and CEO of Fatboy USA.
Dallas, TX (PRWEB) August 04, 2016
Fatboy® USA is thrilled to join forces with Oakley in the celebration of sport in Oakley's athlete Safe House. The Oakley Safe House will look after Oakley's competing athletes. It becomes a sanctuary for athletes during the games that will provide food, beverages, and unparalleled relaxation featuring Fatboy products.
Oakley and Fatboy will construct a uniquely designed lounge area with remarkable outdoor lifestyle products including the hottest item of the summer, Lamzac™ the original, to align with the relaxing, yet refined Safe House area. Many other Fatboy lifestyle collections will be featured such as Fatboy® Original Outdoor bean bag chairs, Fatboy® Avenue ottomans, Fatboy® Headdemocks for extreme comfort, and the Fatboy® Edison the Petit and Medium lighting collection to light up the Safe House lounge into evening festivities and celebrations.
"We are thrilled to be joining Oakley during one of the most highly anticipated sporting events of the decade," said Paula Masters, President and CEO of Fatboy USA. "Our unique and eclectic lifestyle products will truly make the Oakley Safe House come to life during the duration of the games. Fatboy is about creating those unforgettable experiences by providing remarkable yet relaxed lounging areas for those who are wanting to experience superb comfort."
The Oakley Safe House will be a sanctuary for athletes to relax, unwind, and enjoy themselves after each event. The lounge will reflect the Brazilian culture and lifestyle while still remaining elegant and refined for athletes to enjoy a home away from home.
"Oakley is very excited to incorporate Fatboy USA into the design of the Oakley Safe House lounge. It becomes a sanctuary for the athletes to prepare for the greatest competition of their lives," said Durdam Rocherolle, Oakley Olympic Consultant. "We were able to choose some of the best brands and products in the world to collaborate with, and felt Fatboy was perfect for the Oakley lounge and extensive outdoor deck…Fatboy's lifestyle products are festive, yet elegant to really make this Safe House unique for our athletes."
If you'd like to learn more about Fatboy USA and its remarkable lifestyle collections, please visit fatboyusa.com and facebook.com/FatboyUSA or e-mail info(at)fatboyusa(dot)com. To learn more about Oakley, visit: http://www.oakley.com.
About Fatboy®
Fatboy® USA is an imaginative lifestyle brand that excels in thinking outside the box. Fatboy® USA has been challenging the concepts of lifestyle product since 2002, when it set out to create the perfect lounge chair— designed for fashion, for comfort, and tailored for an unmatched lounging experience The Fatboy® USA brand identity is anchored in iconic European design mixed with a creative twist that extends to all their product offerings. They create iconic lifestyle products with a simple yet compelling idea reflected in their tagline, Deleting Dull. Their tagline aligns with what has remained the core of the Fatboy® USA brand philosophy from birth, which is to design captivating product to evoke an authentic change in people's minds for the better through the experience they have with their lifestyle product.