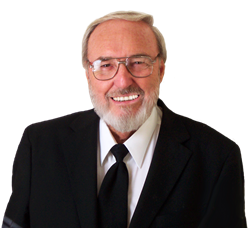 About the only thing the leaders are in unity with is that there is a real problem with disunity around the world. They are ignorant to the only instructions that could unify them. I've got the answer
Abilene, Texas (PRWEB) August 05, 2016
Yisrayl Hawkins, Pastor and Overseer at The House of Yahweh in Abilene, Texas, has released a new publication this week announcing the only way to stop killing on a national level. Yisrayl says there is a true and lasting solution that will work to bring about peace and put an end to violence and senseless murders worldwide. Yisrayl adds the solution is as old as the bible itself. In fact, the solution is found in the bible.
"The bible contains everything you need to know about solving problems. It's all in there, and it's really as simple as following the instructions." Yisrayl comments.
Yisrayl addresses topics such as mental health, gun laws, and government leaders' responses just to name a few. He says every leader needs to step up and be open to understanding how these biblical instructions were written for us, but 99% are totally unfamiliar with them, and therein lies the problem.
"About the only thing the leaders are in unity with is that there is a real problem with disunity around the world. They are ignorant to the only instructions that could unify them. I've got the answer," Yisrayl promises.
The article is 23-pages full of real-time problems that follow-up with a solution. Yisrayl says this solution is universal and will work in any country, with any problem. He acknowledges the issues are so large, they almost seem impossible to fix or reverse, but he assures that is not the case. Yisrayl says all nations will see an immediate decrease in violence and crime once this plan is fully implemented. He offers one-on-one help to any leader ready to make a positive difference and get started today.
To read this article go to http://yahwehsbranch.com
About Us
The House of Yahweh, fully recognized in 1983 as a non-profit organization in the United States of America, continues to fulfill its commissioned work of preaching and publishing the True Message of Salvation.
The House of Yahweh has correctly restored the Heavenly Father's and the Savior's True Names in the translation named in Scripture as The Book of Yahweh.
Media Contact
Rebekah Mathews or Teshua Schoenheinz (800) 613-9494