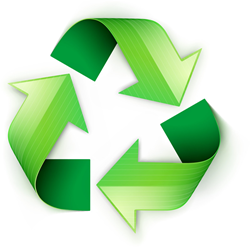 Prince Frederick, Maryland (PRWEB) August 04, 2016
Planet Aid received first place the recycling industry category in Calvert County's Recycling Awards for its excellence in recycling textiles.
The Calvert County Commissioners hosted the ceremony at the Calvert Pines Senior Center on July 26. Award recipients included public servants, local businesses, housing and nonprofit organizations, and academic institutions, all of whom were recognized for their diligent efforts to protect the environment.
Planet Aid operates yellow donation bins nationwide as part of its textile reuse and recycling initiative. The 16 bins in Calvert County succeeded in diverting 50,000 pounds of material from the local waste stream, a 50% increase from 2014. This figure represents a considerable savings in resources, thereby avoiding needless disposal and giving the unwanted items a second life.
The textiles reused and recycled are sold and shipped to developing countries around the globe, where they are resold and traded in the robust local secondhand goods economy, which is a source of making a living for many. The net proceeds from the clothing sales, in turn, help fund sustainable development projects.
"It's absolutely wonderful to see a county taking positive steps to reinforce good recycling behavior, and we are honored to be a recipient of this award," said Planet Aid President Ester Neltrup. "I would love to see other counties implement something similar in the future to help encourage local sustainability efforts."
Other winners include The Green Go Committee for its mail recycling initiative, Chesapeake Bounty for its recycling of cardboard waste and Calvert Cliffs Nuclear Power Plant for diverting 28% of its waste into the recycling market while maintaining a profit.
About Planet Aid
Planet Aid is a U.S. 501 (c)(3) nonprofit and is registered with USAID as a private voluntary organization. Accredited by the Better Business Bureau's Wise Giving Alliance, Planet Aid collects and recycles used clothing and shoes as part of its environmental mission. The net proceeds from its 21-state recycling operation help to support projects aimed at eliminating poverty. Planet Aid supports programs in education, teacher training, nutrition and agricultural and economic development.