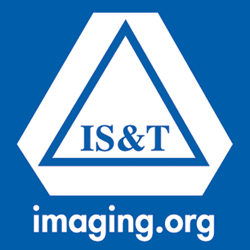 Springfield, VA (PRWEB) August 08, 2016
The Printing for Fabrication 2016 conference—the most comprehensive conference serving the inkjet printing and digital fabrication industry—moves overseas this year to the University of Manchester in the UK. Attendees include a global community of academics, researchers, developers, manufacturers, and distributors who work in areas ranging from printed electronics and 3D printing to bioprinting and materials science.
Printing for Fabrication, the 32nd International Conference on Digital Printing Technologies (NIP), takes place September 12-16, 2016, and is sponsored by the Society for Imaging Science and Technology (IS&T) and the Imaging Society of Japan. Additional funding is provided by Marketing Manchester.
This conference is the go-to place where thought leaders discuss the technology and science behind inkjet printing. As the printing industry has evolved, so has the conference. Traditional printing technologies have been developed and adapted to produce and manufacture two- and three-dimensional functionality for a wide range of applications from packaging to bio-mechanisms. As traditional print moves into these new areas, the conference has addressed that evolution. Program topics this year feature the latest in digital printing technologies along with the state-of-the art in technologies and applications ranging from printed electronics and security printing to bioprinting and additive manufacturing.
Printing for Fabrication 2016 also focuses on advances in nanotechnology and materials science. Both play a role in facilitating new additive manufacturing and biofabrication technologies such as high-performance electronic and photovoltaic devices, novel sensors, smart devices, and sophisticated bio materials and structures.
One of the novel materials at the center of this year's conference is graphene, which is generating a lot of interest due to its extraordinary properties and possibilities for commercial/industrial applications. One of those applications is in the area of printed electronics—a program track at the conference. The University of Manchester is considered the home of graphene research, so attendees are uniquely positioned to network with the graphene community in Europe. The conference features a tour of the UK National Graphene Institute.
IS&T is especially honored that Sir Konstantin (Kostya) Novoselov from the University of Manchester will present the Opening Keynote of the conference. Novoselov's work on graphene with Andre Geim earned them the Nobel Prize in Physics (2010). His talk is titled, "Materials in the Flatland."
Additional keynote speakers include:

Tim Weber, Global Head, 3-D Materials and Advanced Applications (HP), "HP's Jet Fusion 3D Printing Technology—Enabling the Next Industrial Revolution"
Henning Sirringhaus, Hitachi Professor of Electron Device Physics / Head of Microelectronics and Optoelectronics Group (University of Cambridge), "Low-Temperature Organic and Oxide Transistors for Printable Electronics"
Hideki Kyogoku, Faculty of Engineering (Kindai University), "The Objectives of a National Project of 'Manufacturing Innovation through Development of Next Generation 3D Printers' in Japan"
Jürgen Groll, Chair for Functional Materials in Medicine and Dentistry (University of Würzburg), "Materials and Fabrication Methods for Biofabrication"
The strong technical program is complemented by a wide range of introductory and advanced short course and workshops in the fields of digital printing and fabrication given by internationally recognized experts. Additional tours offered to attendees include a visit to the Centre for Digital Fabrication and the 4D Imaging Centre, part of the Photon Science Institute.
And, for the first time, the meeting is being collocated with the IS&T International Symposium on Technologies for Digital Photo Fulfillment (TDPF). TDPF 2016 joins with The Royal Photographic Society to offer sessions on photobooks, other applications, and the technologies that drive the digital photography ecosystem, from capture to fulfillment.
About IS&T: The Society for Imaging Science and Technology (IS&T) is an international professional non-profit dedicated to keeping members and other imaging professionals apprised of the latest developments in the field through conferences, educational programs, publications, and its website. IS&T programs encompass all aspects of the imaging workflow, which moves from capture (sensors, cameras) through image processing (image quality, color, and materialization) to hard and soft copy output (printing, displays, image permanence), and includes aspects related to human vision, such as image quality and color. The Society also focuses on a wide range of image-related applications, including security, virtual reality, machine vision, and data analysis. Follow us on Twitter @ImagingOrg.