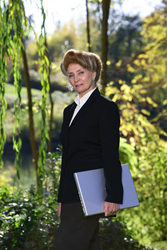 Grants Pass, OR (PRWEB) August 05, 2016
Bio-Logic Aqua® Research Water Life Science® founder, creator of Nature's Tears Eye Mist and radio host Sharon Kleyne welcomed Dr. Paul Blake, N.D., proponent of Living the Natural Path, to The Sharon Kleyne Hour Power of Water, Global Warming and Your Health show on August 1, 2016 to talk about serious illness and taking responsibility for one's recovery and health.
Dr, Blake shared how years ago he'd been diagnosed with prostate cancer, which runs in his family. At the same time, he had been complaining about excessive fatigue, arthritis and other ailments. But rather than agree to standard medical treatments for his condition, Blake 'dropped out' and researched alternatives. His research led him to discoveries in Chinese and Indian medicine, and he developed a personal regimen of herbs and cleanses to restore and reboot his system.
Kleyne shared her own researched five-point program, which includes: learning to breathe (in through the nose, out through the mouth to expel toxins); drinking at least 48 ounces of water per day, and drinking whole glasses at a time; eating healthy foods; performing moderate, regular exercise; and learning to sleep (getting enough regular hours). Dr. Blake enthusiastically agreed that he had always done his best to embrace and follow each of Kleyne's suggestions as he holistically recreated his life and restored his health.
Kleyne, founder of Bio-Logic Aqua® Research Water Life Science®, also encouraged Dr. Blake to supplement his eyes every day with Nature's Tears® EyeMist®, a Trade Secret tissue culture grade water delivered via the only personal hand-held humidifying device, which emits a pure, pH balanced, micron mist for dry eyes and allergies. Nature's Tears® EyeMist® is endorsed by more than 22,000 ophthalmologists and optometrists nationwide and was successfully test-marketed in more than 70,000 outlets. Kleyne also encouraged radio listeners to use Nature's Mist® Face of the Water® for dry skin and Bio-Med Wash® for athletic and other injuries. These products are also one-of-a-kind solutions for water vapor evaporation featuring Trade Secret tissue culture grade water and nothing else.
Dr. Blake agreed that supplementing the eyes and skin's water vapor evaporation is critical to one's overall health, and that Kleyne's research in the world of water is unprecedented and extremely valuable.
"Everyone needs to listen to what the body is communicating," said Kleyne, "and its primary message is that its water vapor must be constantly supplemented in order to breathe and function well."