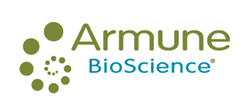 We are confident that APIFINY will help to address our healthcare system's demand for improved outcomes at lower costs.
KALAMAZOO, MI (PRWEB) August 08, 2016
Armune BioScience, the developer of APIFINY®, the only cancer specific, non-PSA blood test available to assess the risk for the presence of prostate cancer, today announced its Ann Arbor laboratory has received a laboratory license from the state of Florida.
"We are excited to enter the Florida market with the recent approval of our laboratory license by the state of Florida," said David Esposito, President and Chief Executive Officer of Armune BioScience. "With over 7,000 tests ordered since the launch of APIFINY, we anticipate significant demand from the Florida market. Given the current concerns of PSA testing throughout the world, APIFINY is well positioned to offer clinicians additional information in the assessment of prostate cancer risk. In addition, we are confident that APIFINY will help to address our healthcare system's demand for improved outcomes at lower costs."
Armune is beginning to implement its Florida launch plan in coordination with the biopharmaceutical company Aeterna Zentaris (AEZS), which assumed exclusive promotional responsibility for APIFINY in the United States in June. "Our sales and marketing team is well positioned to leverage the opportunity in the Florida market," commented Jude Dinges, Chief Commercial Officer of Aeterna Zentaris. "We continue to see strong physician interest in the benefits of APIFINY in the risk assessment of prostate cancer for their patients."
APIFINY was developed based on innovative research into the immune system's response to cancer conducted at the University of Michigan. Armune is currently expanding testing throughout the United States and preparing to launch APIFINY in several markets worldwide. Armune is in the process of raising a $25 million Series B round to fund a further expansion of its marketing efforts and the development of new products in prostate, lung, and breast cancer. Armune has retained Mavericks Capital to support the Series B round.
About Armune BioScience
Armune BioScience, Inc. is a medical diagnostics company that develops and commercializes unique proprietary technology exclusively licensed from the University of Michigan for diagnostic and prognostic tests for prostate, lung, and breast cancers. Armune was incorporated as a Delaware Corporation in 2008 with corporate headquarters in Kalamazoo, MI and a research and commercial laboratory in Ann Arbor, MI. For more information, visit http://www.armune.com.
About Aeterna Zentaris Inc.
Aeterna Zentaris is a specialty biopharmaceutical company engaged in developing and commercializing novel treatments in oncology, endocrinology, and women's health. We are engaged in drug development activities and in the promotion of products for others. We are now conducting Phase 3 studies of two internally developed compounds. The focus of our business development efforts is the acquisition or license of products that are relevant to our therapeutic areas of focus. We also intend to license out certain commercial rights of internally developed products to licensees in territories where such out-licensing would enable us to ensure development, registration, and launch of our product candidates. Our goal is to become a growth-oriented specialty biopharmaceutical company by pursuing successful development and commercialization of our product portfolio, achieving successful commercial presence and growth, while consistently delivering value to our shareholders, employees and the medical providers and patients who will benefit from our products. For more information, visit http://www.aezsinc.com.
About Mavericks Capital
Mavericks Capital LLC and its licensed broker dealer, Mavericks Capital Securities LLC, specializes in advising companies on M&A, capital raises, and strategic partnerships across the healthcare sector. With a senior team having deep medical perspectives, core scientific knowledge and proprietary analytics, we help construct and facilitate innovative and lucrative solutions for our clients. Our practice areas include therapeutics, devices, diagnostics, services, and digital health. For more information, visit http://www.maverickscap.com.