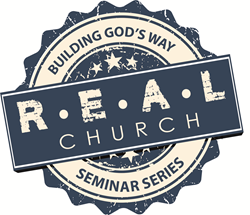 Discover a paradigm shift in the design, construction, funding and use of church buildings.
Ogden, UT (PRWEB) August 08, 2016
Building God's Way (BGW), a national church architect that offers a network of other services exclusively to churches and Christian schools, is hosting free half-day seminars this fall for ministry leaders. This 12-city tour will feature a speaker panel of leading church architects, church builders, pastors and authors that will introduce a paradigm shift in the design, construction, funding and use of church facilities.
Attendees will learn the keys to creating a "REAL" church building that can become a true catalyst for ministry growth and Kingdom impact through the integration of relevant architecture and technology, economically sustainable building solutions, adaptable and flexible spaces and Linkage with the community.
Other sessions include "The 10 Tsunamis Impacting Ministries", "Transforming the Ministry Funding Model", "Building the world's way vs. Building God's Way", and "Recalibrating your Ministry".
For more information or to register, visit http://www.bgwservices.com/seminar
About Building God's Way - Building God's Way (BGW) has designed more than 700 churches and Christian schools nationwide since 1998. BGW offers a broad network of other services to ministries and has aligned with the best church builders throughout the U.S. to deliver an integrated team approach. Founder Dan Cook is a visionary architect, developer and builder who has pioneered a number of innovative programs that have revolutionized the way churches and Christian schools are designed and built. BGW's revolutionary approach focuses on delivering the highest level of stewardship, God-honoring relationships and ministry on the construction job site.