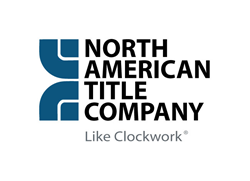 Their values, hard work and customer service focus are an exemplary model for the kind of agency we are looking to partner with as we grow our footprint across the U.S.
Miami, Florida (PRWEB) August 08, 2016
North American Title Co. (NATC) has acquired Realstar Title, based in Lakeville, Minnesota. Realstar operates in five locations, expanding NATC's footprint to 13 branch offices throughout Minnesota.
"We are very pleased to add the Realstar team to the growing North American Title family," said Tom Fischer, president, North American Title Group. "Over the past 20 years, Tom Christensen has put together a team of experienced and knowledgeable professionals that has justly earned a stellar reputation throughout the state. Their values, hard work and customer service focus are an exemplary model for the kind of agency we are looking to partner with as we grow our footprint across the U.S."
A Minnesota licensed real estate attorney and a veteran of the title insurance industry, Christensen launched Realstar Title in 1994 in Lakeville. North American Title will be leveraging his 20+ years of experience and industry expertise to continue to expand its Minnesota operation in the coming years.
"This acquisition gives us a coverage area that stretches from the Iowa border to an hour north of the Twin Cities, which is pretty unique in our market," said Alex A. Grundhoffer, NATC senior vice president, Minnesota division manager. "We recognize how well Realstar's footprint and staff complement and enhance what we are trying to achieve as a company. In turn, we can provide them with the all-important infrastructure and investment in industry best practices and compliance that has become so challenging for a smaller organization."
One of the primary challenges facing title companies is the increasingly strict legal and regulatory requirements applicable to the title and settlement services industry, including compliance with ALTA's Best Practices that were adopted in response to this new, stricter environment.
"NATC has made significant investments in implementing policies and procedures to make sure we meet and exceed these new compliance standards," said Grundhoffer. "As we begin to serve an even larger portion of the state with this acquisition, our customers statewide can enjoy the confidence of working with a company that is focused on and committed to ensuring compliance with these requirements."
North American Title currently has offices in Albert Lea, Austin, Bloomington, Le Center, Mankato, Maple Grove, New Prague, Oakdale and Owatonna in the state of Minnesota.
About North American Title
With well over 1,000 associates and a vast network of branches from coast to coast, North American Title Group, Inc. (NATG) is among the largest real estate settlement service providers in the United States. Consisting of both agent and underwriter operations, NATG reported annual net revenues in fiscal 2015 of $229 million. The company also has the resources and stability of a wholly owned subsidiary of an S&P 500 company with over $14.4 billion in assets (fiscal year ending Nov. 30, 2015).
North American Title's agency network operates nationally under the name North American Title Co. (NATC) in 19 states: Arizona, California, Colorado, Delaware, Florida, Illinois, Indiana, Maryland, Minnesota, Nevada, New Jersey, New York, North Carolina, Ohio, Pennsylvania, South Carolina, Texas, Utah and Virginia, in addition to the District of Columbia. Through our relationship with our expanding affiliate network, NATC provides real estate settlement services in all 50 states.
NATG's underwriter, North American Title Insurance Co. (NATIC), is in Peer Group 1, which groups companies with total assets of greater than $100 million as determined by Kroll Bond Rating Agency, Inc. NATIC is ranked 6th by The Performance of the Title Insurance Underwriters in terms of cash or cash equivalents. NATIC maintains over $95 million* in cash and invested assets. *As of 12/31/2015.
NATG is headquartered in Miami, Florida. To learn more, visit http://www.nat.com
-30-