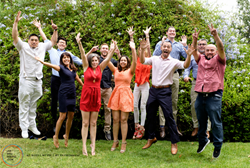 San Diego, CA (PRWEB) August 08, 2016
Confirm BioSciences Inc, is pleased to announce the launch of LiveWellTesting.com to address the rising demand of at-home health testing. The fully-functional site will enable consumers to obtain a more comprehensive understanding of staying and living healthy. The site features information, resources, and products that range from HIV tests to home hormone tests that help consumers take charge of their well being.
According to studies, clinical diagnostics influences about 70% of healthcare decisions. Life expectancy has increased massively in recent years due to developments in diagnostics and diagnostic tests provide critical physiological and biochemical information to consumers.
"LiveWellTesting.com is focusing on three important areas of our daily lives: our body, our environment, and our pets," said Zeynep Ilgaz, President and CEO of Confirm BioSciences.
Confirm BioSciences, a global leader in substance abuse and health testing products and services, is no stranger to innovation with products such as HairConfirm™, PetConfirm™ and DrugConfirm™ all currently available in stores nationwide.
"We are committed to being at the forefront of innovation and empowering consumers to take charge of their health," Ilgaz continued.
With the innovation of at-home test kits, consumers can quickly, easily, and privately find the answers to pressing questions regarding their personal health and safety. Further, the convenience of these services could also help consumers test regularly, if necessary.
Whether someone is testing a pet for a UTI, a home for lead exposure, or his or her hormones, LiveWellTesting.com can help. Nonetheless, it's important to follow the instructions carefully in order to get an accurate result.
About Confirm BioSciences
Confirm BioSciences provides a comprehensive line of rapid immuno-diagnostic test products for clinical, consumer and workplace applications. Products are marketed under Confirm BioSciences' proprietary labels, including HairConfirm™, DrugConfirm™, SalivaConfirm ™, PetConfirm™ - through national and international distributors.
http://www.confirmbiosciences.com
About LiveWellTesting.com
LiveWellTesting.com, a division of Confirm BioSciences Inc, provides easily accessible testing solutions for yourself, your pets and your environment.