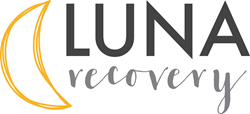 We look forward to being a light in the dark for individuals seeking a new life in recovery.
Houston, Texas (PRWEB) August 09, 2016
Luna Recovery an addiction treatment provider announces they are now accepting patients into their Houston based intensive outpatient program. After working for over a decade in various roles at several world renowned drug and alcohol treatment centers, Robert and Kathleen wanted to open a facility that not only catered to those struggling with addiction, but also offered comprehensive care to the family members of their clients. Luna Recovery offers several different services including assessments, recovery coaching, intensive outpatient programming, individual counseling, and treatment consulting. The Parks are eager to provide support and education to the vastly under-served market of people in their hometown of Houston, Texas.
One unique feature of Luna Recovery is that it aims to facilitate the needs of both individuals seeking primary treatment, as well as support those who are stepping down from residential treatment and continuing in their recovery. The goal is to help clients along the path to healing and personal recovery while also navigating the difficulties of everyday life. Once a week, Luna will host family members for psychoeducation followed by a process group. The team at Luna believes it is vital for those closest to the alcoholic or addict to understand the disease of addiction and to begin their own personal healing. Luna's programs are intended to be highly individualized and quality-focused, providing personalized customer service and engaging clients as family rather than simply a customer. Utilizing an array of treatment modalities and incorporating a diverse adjunct staff, Luna offers a multitude of resources to meet each individual's particular needs. "We look forward to being a light in the dark for individuals seeking a new life in recovery," states founder Robert Park.
For more information on Luna Recovery Services, please visit http://www.lunarecovery.com or call (888) 448-5862. You may also visit and tour the physical location at 5757 Woodway Drive, Suite 110, Houston, TX 77057.